James ( J ) Biggs
"The RollsVoice"
Reno, Nevada, USA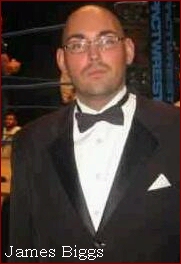 Known as "The RollsVoice" due to his smooth delivery, touch of class and high energy he brings to every event, J Biggs loves connecting with his audience and keeps everyone excited until the very end of the show. Mostly known for his work in Sports Entertainment with company's such as TNA/IMPACT wrestling and Lucha Libre USA Masked Warriors, J. has his roots set in the dessert of Northern Nevada with his family where he is the regular Announcer for The #1 Amateur MMA Event in the Nation (Ultimate Reno Combat - Click Here.).
He is also the Live Events Coordinator/Ring Announcer for The Reno Wrestle factory, a successful grassroots based Pro Wrestling company.
His "day job" as a Traffic Reporter for a well respected cluster of 5 Radio stations in the Reno market keep J busy throughout the year.
J is a former NASCAR Home Tracks Announcer and enjoyed time as a DJ in a Top 25 market (KOLA Riverside, CA) and Traffic Reporter in Market #2 (KFI AM 640 Los Angeles, CA.)
J is always ready when you are and open to negotiating any ring announcing adventure or professional voice project "Right Now"!
Contact J. Biggs At (775) 685-0134 or via e-mail at
RollsVoice@yahoo.com
Or Check Out Some Of These You Tube Clips
| | | |
| --- | --- | --- |
| | _____________________________________________ | |
---
Jim FitzGerald
San Francisco Bay Area, California, USA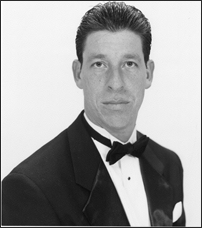 Jim FitzGerald, known as "FITZ", has been involved with boxing for over 15 years. He began selling tickets in 1986 to the Boxing shows that were held at the Fabulous Forum. By 1988 he was the Director of Season Seats for Forum Boxing, Inc.
As the Season Seat Director, he had the pleasure of meeting and becoming friends with Famed Ring Announcer Jimmy Lennon Jr. Fitz had the opportunity to learn from Lennon by watching and listening intently.
On an early November morning Fitz was asked if he could substitute for the Legendary announcer, and was honored that he was asked to attempt to fill his shoes. Without hesitation Fitz jumped at the chance. Since that day, Fitz has announced at the Historic Grand Olympic Auditorium, Las Vegas Tropicana Hotel, Magic Casino in Biloxi, Mississippi, Key Club on the Sunset Strip, amongst many other venues. Fitz announces regularly at the Quiet Canon on the grounds of the Montebello Country Club and also at the Hollywood Park Casino.
Among the fighters Fitz has had the pleasure to announce, are Former Heavyweight Champion Larry Holmes, "The King of the 4 Rounders" Butterbean, James "Lights Out" Toney, and Jaqueline Frazier the daughter of the Former Heavyweight Champion "Smokin" Joe Frazier, IKF World Champions, Cung Le, Matee Jedeepitak and Danny Steele.
Fitz has been seen announcing the fights on several broadcasts. He has announced on ESPN 2, UPN Channel 13, and Buena Vision. Fitz has also announced the fights on Pay-Per-View events and on many cable stations. He's been making a living off of his voice since he was seventeen years of age. He's been doing voice-overs and boxing highlight films, but his claim to fame was announcing the Los Angeles Laker games in the early 90's. With his distinctive deep voice and his "HEEEEEERE WE GO!" Fitz is recognized as one of the top boxing announcers today. He has been compared to the likes of the "Let's Get Ready To Rumble" guy, Michael Buffer, but Fitz will be the first to tell you that he has created his own unique style announcing the fights.
Contact Jim FitzGerald via e-mail at
TheVoicebyFitz@aol.com
Or go to Jim's website at
www.TheVoiceByFitz.com
---


Chris Gregory
Southern California Area, California, USA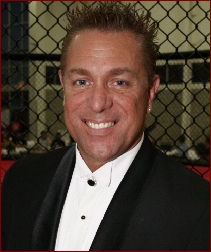 Fight Fans… "It's time to Rock and Roll"…
Known as a Ring Announcer but also as "The"" VoiceOverKing, Chris has been a recognized Professional Ring Announcer on a National Televised level since 1989 and has done Voice Overs for over 25 years. He has Ring Announced for many fight promoters but mainly know for working with well known fight promoter Dennis Warner's World Champion KickBoxing events which has featured many of the TOP Champions of the sport.
He has appeared countless times nationally on ESPN, Fox Sports, The Sports Channel and Pay Per View to name a few. He also has his own audio recording studio for voiceovers as well as a Portable Audio Studio which he calls VO2Go.
He also announces for Boxing Matches and MMA events… cage or no cage! Chris brings a professional polish and memorable image to every venue and event. Large Venue, televised, interviews, announcements, commercials, now your talkin'.
Small Venue, big hearted crowd, Chris will work with your budget. No problem. You only get what you negotiate. Put it out there.
His passion for the martial arts and boxing is evident with his performance and consistency. Chris always takes charge just as you like it and the crowd loves him.
Contact Chris Gregory at
1-800-797-3770
or via e-mail at
chris@voiceoverking.com
Or go to Chris' website at
www.VoiceOverKing.com
---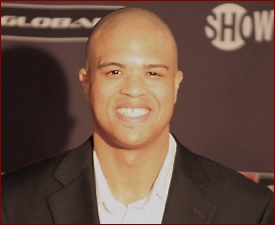 Mike Markham
The Carolinas USA
Mike Markham is a well-regarded professional ring announcer, public address announcer and voice over talent with a background in the broadcast industry. Having been a live announcer for the past decade Mike has worked for nearly 30 universities, professional sports franchises and event promoters. In addition to having worked for such clients as M-1 Global and the United States Marine Corps, Mike has been certified by the National Association of Sports Public Address Announcers. He also spent several years covering the NFL and NBA for Westwood One's Metro Networks as a sports reporter and later worked as a traffic reporter in a top-25 radio market. Preparation, professionalism and presentation is the focus of Mike's approach to announcing and allows him to engage audiences with his signature sounds as he enhances events. Mike maintains a busy schedule but is always looking to work with new clients domestically and abroad.
Contact Mike Markham at (704) 577-5393 or via e-mail at
mike@mikemarkham.com
Or go to Mike's website at
www.Ring-Announcer.com
---


Wayne Wilson
Sacramento, California, USA
PHOTO

Wayne has been announcing Kick Boxing, MMA, and Boxing events for over 5 years. The voice of AK Promotions - (Click HERE) he has also worked for various promoters in Sacramento, the Bay Area, and the Central Valley. In addition to his work inside the ring or cage, Wayne also has over 15 years of public & motivational speaking, corporate presentations, and voice-over work.

Wayne also has several years of on-air broadcasting and award winning radio production in Southern and Northern California markets.

Comfortable in front of audiences of all sizes, Wayne brings an incredible energy and professionalism to every event he does and welcomes new clients in the local area, and abroad.