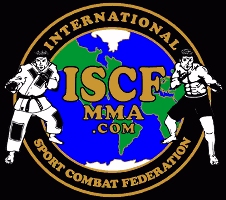 PAST ISCF NEWS FOR

JULY - AUGUST 2005


ALL News Found On THIS PAGE Or ANY of Our ISCF NEWS Pages May Be Reproduced for Media Use At No Charge.

CURRENT ISCF NEWS / PAST ISCF NEWS
ISCF - EVENTS - NEWS - GYMS - RANKINGS - RULES - SANCTIONING - JOINING ISCF - WEIGHT CLASSES - E-Mail
MONDAY, August 8th, 2005, AT 3:45 PM, PT
Mid-West Fight Fest
July 29th 2005
By Chuck Wolfe, ISCF/IKF Midwest Representative
On Friday July 29th Shamrock and Blue Corner Promotions packed the Clarion Hotel and Grand Ballroom to the hilt with people and lots of great action inside the ring. This was one of the best events for Kickboxing and MMA that I have seen here in Kansas City in a long long time. There were 11 fights, 7 were MMA and 4 were Kickboxing. All of them kept the 1000+ fans very well entertained. Congratulations to Jesse Finney /Shamrock and Ben Nogueras /Blue Corner on a great event.
It was a record night for attendance and liquor sales for the hotel that has been doing fights sense 1993. The results are as follows:
MMA Light Heavyweight: Damien Salazar of Liberty, MO. vs Kenny Allen of Rock Island IL.
This one was very close with Allen winning 29 to 28 on all judges cards.



MMA Welterweight: Parker Southworth of Kearney, MO. vs Bryant Hill of Overland Park, KS.
This one did not take to long for Parker to win by tap out :45 of the first round.



Full Contact Rules Kickboxing, Super Middleweight: Rob DeTray of Independence, MO. vs Jeff Porter of Little Rock AK.
DeTray won the first round 10-8 with a right hand knock down but had a eye injury that kept him from answering the bell for round two. Porter by TKO at the start of the 2nd round.



MMA Middleweight: Seben Costner of Overland Park KS. vs Dustin Phillips of Blue Springs, MO.
Phillips wins big with a TKO at 2:30 of the first round.



Muay Thai Heavyweight: Rodger Jackson of Overland Park KS. vs Evan Mitchell Kansas City, MO.
This fight went the distance but was very one sided as Jackson won every round on all judges cards 30-27 taking the win by Unanimous Decision.



MMA Middleweight: David Hancock of Overland Park KS. vs L.C. Davis of Kansas City, MO.
Davis was fast and clean with his fists and his grappling. He scored a TKO at 1:30 of the 2nd round.



MMA Light Heavyweight: Derrick Spain of Overland Park, KS. vs Josh Johnson of Kansas City, MO.
After a close first round, Johnson jumped all over Spain earning a win by TKO at :57 of round 2.



MMA Super Heavyweight: Cody Harris of Kearney MO. vs. Thad Owens of Overland Park KS.
Owens wins by Tap Out at 2:25 of the first round.



Full Contact Rules Kickboxing, Light Middleweight: Melvin Hartly of Kansas City North vs William Griffin of Little Rock, AK.
Hartley knocked Griffin down at the end of round one but Griffin beat the count. Hartley pounded on Griffin to start round 2 forcing the referee Kevin Engle to stop this one. Hartley by TKO at :54 of the 2nd round.



MMA Light Heavyweight: Tommy Elben of Overland Park KS. vs. James Bunch of Kansas City, MO.
Bunch started fast but Elben caught up fast winning by Tap Out at 2:24 of the first round.



MMA Heavyweight: John Cornett of Overland Park KS. vs. Jeramy Smith of Kansas City, MO.
Smith did little to stop Cornett who looked impressive in stopping Smith by TKO at 2:50 of the first round.
I can't hardly wait for the next show here in K.C. on Sept. 16th. featuring number 1 ISCF Ranked Bobby Volker
For more info on this event please call Mr. Jesse Finney at (314) 608-3104 or by e-mail at jesse@finneyskickboxing.com or see their website at www.FinneysKickboxing.com or contact Mr. Patrick Harrington of the Blue Corner Group at pharrington@thebluecorner.com or Mr. Benjamin Nogueras at bnogueras@thebluecorner.com or go to www.TheBlueCorner.com
---
FRIDAY, July 29th, 2005, AT 2:00 PM, PT
MIDWEST
FIGHT FEST
Kansas City, Missouri, USA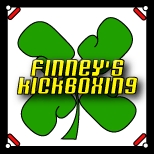 IKF/ISCF Missouri, USA: Tonight, June 29th, ISCF & IKF Promoters Jesse Finney, his Shamrock Promotion Team and The Blue Corner Promotions will once again team up to host "MIDWEST FIGHT FEST". The event will take place at the Clarion Hotel located next to Arrowhead Stadium at 9103 E. 39th Street, Kansas City, Missouri. The event will feature IKF Amateur Kickboxing, ISCF Amateur Mixed Martial Arts and Amateur Boxing.
For more info on this event please call Mr. Jesse Finney at (314) 608-3104 or by e-mail at jesse@finneyskickboxing.com or see their website at www.FinneysKickboxing.com or contact Mr. Patrick Harrington of the Blue Corner Group at pharrington@thebluecorner.com or Mr. Benjamin Nogueras at bnogueras@thebluecorner.com or go to www.TheBlueCorner.com
---
WEDNESDAY, July 20th, 2005, AT 6:30 PM, PT
Fight Party Productions'
Full Throttle III
Packs The House!
Event Photos By Cliff Fretwell

ISCF, Atlanta, Georgia, USA: ISCF Promoter Brett Moses (Right) proved, once again, why he is the UNDISPUTED KING of Mixed Martial Arts in Georgia. The attendance at Full Throttle III significantly surpassed the 4,000 plus recorded at the last event, Full Throttle II.

The 70,000 square foot WILD BILL'S venue was filled to capacity! No fan left disappointed as the action-packed 13 bout card christened the masterfully engineered 23 foot circular cage. With three huge screens, no action was missed. Fighters from Athens (GA), Pennsylvania, Iowa, California, Ohio, Florida and, of course, Georgia gave it their all.

Referees Cam McHargue and Forrest Griffin controlled the action in the ring. Moses' first event sanctioned by both the ISCF and the Georgia Athletic and Entertainment commission went off without a hitch.

Here are the nights Official Results below:

AMATEUR MMA - 170 lbs

Trey Brown (Team Praxis - Griffin, GA) vs. Shawn Connor (Tallassee Fight Club - FL)
The first bout of the night saw undefeated Trey Brown taking on newcomer Connor. Connor's wrestling and leverage kept Brown at bay.
Winner, Connor, 12:00 by Unanimous Decision




AMATEUR MMA - 170 lbs

Brian Player (USA Martial Arts - Ocala, FL) vs. Juan Guevara (Tiger Academy - Roswell, GA)
It appeared that the BJJ Purple Belt, Guevara, would be left without an opponent for the third show in a row as his original opponent was hit with an injury. Player stepped up on short notice to accept the challenge. It started off fast and furious as Guevara attempted to clinch and Player landed with some great strikes. Ultimately Guevara was able to get him to the ground and do what he does best.
Winner, Guevara at 2:07 of Round 1 by Rear Naked Choke.




PRO MMA - Heavyweight

Ali "Reckoning" Radwan (Flow Fighting Systems - Tampa, FL) vs. Scott Harper (Team Praxis)
In both fighter's Pro MMA debut, Harper came on strong from the opening bell, landing big shots.
Winner, Harper at :24 of Round 1 by Referee Stoppage due to Strikes.




PRO MMA - Super Heavyweight

Chris Herring (Gorilla Nation - North Carolina) vs. Ben Morrell (Eagle - Atlanta)
Morrell came out strong from the opening bell, pinning Herring against the cage and punishing him until Referee Cam McHargue stepped in.
Winner, Morrell, 1:12 Round 1 by Referee Stop.




PRO MMA - 175 lbs.

Chris Conolley (Steel City Fitness - Birm. AL) vs. Frank Millsap (Velocity - Atlanta)
Conolley landed strikes and worked his ground game during each of the first two rounds. He worked for submission at one point securing the triangle, but Millsap was able to defend. The third round saw Millsap step it up, albeit too late.
Winner, Conolley, 15:00 by Unanimous Decision




PRO MMA - 205 lbs.

T.J. Cook (USA Martial Arts) vs. Rich Dalton (Team Quam - CA)
Early in Round 1 the fighters attempted to feel each other out; however, once the prolific striker, Cook, found his mark, it was all over.
Winner, Cook at 3:03 Round 1 by Referee Stoppage




PRO MMA - 185 lbs.

Thiago "Jambo" Goncalves (ATT - FL) vs. Braden Workman (Team Jorge Gurgel - Ohio)
Jambo dominated early, but Workman came to fight and defended well. Workman stepped it up showcasing his skills, but it wasn't quite enough.
Winner, Goncalves, 15:00 by Split Decision




PRO MMA - 150 lbs.

Cole Miller (Team Praxis) vs. Chris Mickle (De Moines Xtreme Fight Team - Iowa)
A true battle, the stand up was fairly even while Mickle dominated the take downs. The 21 year old Miller, aptly nicknamed "The Wunderkind", went for numerous armbar, triangle and guillotine submission attempts which Mickle managed to defend.
In round 3, Miller secured a triangle which Mickle appeared to be defending as well; however, Miller really bore down and Mickle was forced to Tap.
Winner, Miller at 1:39 of Round 3 by Tap Out from Triangle.




PRO MMA - 175 lbs.

Dustin Hazelett (Team Jorge Gurgel - Ohio) vs. Junior Assuncao (Velocity - Atlanta)
The match of the night, Hazelett dominated the early part of the round landing some vicious strikes and securing an armbar that, quite frankly, would have submitted many a brave fighter. Local favorite Assuncao refused to quit. Showing the heart of a Lion, he freed his arm and began raining down strikes until the ref stepped in to stop the contest.
Winner, Assuncao, at 4:27 of Round 1 by Referee Stoppage.




PRO MMA - 200 lbs.

Rory Singer (HardCore Gym - Athens, GA) vs. Josh Tamsen (Independent - San Diego, CA)
Singer looked extremely sharp exercising his will before securing the triangle.
Winner, Singer at 1:23 of Round 1 by Tap Out from, Triangle.




PRO MMA

Jeff Bedard (Creighton Martial Arts) vs. Dan Swift (Team Jorge Gurgel - Pennsylvania)
ISCF South East U.S. Champion Jeff Bedard's lightning-fast takedowns, leverage and ground & pound were simply too much for the game Swift. Referee Cam McHargue asked Ring Physician Dr. John Keating to step in after round two to check Swift's eye.
Winner, Bedard by TKO at 5:00 Round 2 from Doctor Stoppage.




PRO MMA - 195 lbs.

Charles "Chainsaw" McCarthy (FFA/Praxis - Miami, FL) vs. Mike "The Minivan" Van Meer (De Moines Xtreme Fight Team - Iowa)
The 5'3" Minivan was surprisingly agile and it was quickly apparent that his intentions were to keep Chainsaw off the ground. After numerous exchanges, McCarthy was able to take Van Meer to the ground, attaining the side mount before the bell sounded ending round 1. Round 2 began much the same; however, McCarthy took Van Meer down, attained the mount and began striking. Van Meer was able to deflect many of the blows and Chainsaw then took the arm and secured the armbar.
Winner, McCarthy at 4:09 Round 2 by Tap Out from Armbar.




PRO MMA - 175 lbs.

Steve Headden (Velocity - Atlanta, GA) vs. Quincy Sutton (Trammell's)
The Main Event of the evening featured fan favorite, Gracie Barra BJJ Blackbelt and ISCF Middleweight kingpin, Headden, against Shidokan legend Richard Trammell's protégé, Quincy Sutton.
At the sound of the bell, Headden quickly pinned Sutton against the side of the cage. From there it was all downhill as Headden methodically got him to the ground, took his back and began to sink in the choke. Sutton tried to defend, but Headden cooked it right.
Winner, Headden at 1:41 of Round 1 by Tap Out from Rear Naked Choke.
For more event info go to the
Fight Party
website at
www.TheFightParty.com
Or call the
Fight Party
HOTLINE at
(404) 315-7235



MORE NEWS OF 7-20-05
A Look At Things To Come!
When All Else Fails... Go To Court!
ISCF Promoter Wins Big In Court!
ISCF Valdosta, Georgia, USA: Former International Sport Combat Federation (ISCF) MMA Promoter, Romaine Spell won his case in court against 3 former members of the Remerton City Police Department. Spell was awarded a $900,000 settlement.

Spell's settlement was awarded because he proved his case to the court that those officers harassed him until his business, Herbie's Hideaway, was forced to close for financial reasons. The former officers were charged with paying certain amounts of the settlement as follows.

Chief Mike Yates has to pay 50% of the settlement.
Officer Terry Griffin had to pay 35% of the settlement.
Detective Mike Hattaway was charged paying 15% of the settlement.

Detective Hattaway was the officer who "investigated" the Fight Night event of September 29, 2001. Hattaway initiated e-mails reporting that the September, 2001, event allowed fighters to fight bare-knuckled and that it was excessively violent. These e-mails were sent to the Deputy Director of the Georgia Bureau of Investigation and then forwarded to Georgia Boxing Commissioner, Tom Mishou ( Right - Photo by www.sunshineboxing.com.) Mishou contacted ISCF and the sanction for Spell's November, 2001, event was pulled the day prior to the event. ISCF pulled the November event sanction due to the alleged problems with law enforcement.

The ISCF event supervisor for the September, 2001, event, James Corbett (Right) was directed to contact Hattaway to attempt to correct any problems so that the November, 2001, event could move forward. Hattaway told Corbett that he was present at the September event and that fighters fought bare-knuckled and that it was excessively violent. Corbett informed Hattaway that those were false accusations as Corbett was the supervisor at that event. The report from the event can be seen on the October - November 2001 ISCF News Page. (Look to the bottom of the page.) Hattaway would not desist in his accusations, so, the November event remained cancelled.

Under oath in a deposition about the case, Hattaway said that he was not at the September event, contrary to what he told James Corbett via telephone in November of 2001.

Hattaway's portion of the settlement will cost him $135,000.
The officer's attorney, Daniel Hoffman, chose to reference Mishou's testimony in his closing argument according to courtroom witnesses. He said that Mishou said that bare-knuckled fight events were unlawful and could not be sanctioned.
This is contrasted to Corbett's testimony. Corbett, a Doctor of Education and school teacher of 17 years, took a pair of gloves with him on the stand to tell the jury that fighters were gloved and let them see the type of gloves used. Corbett also relayed that during the September event all regulations were followed and that fighter safety was well insured on several levels.
The jury chose to award only compensatory damages to Spell. Compensatory damages are awarded as compensation for direct losses. Strangely, the jury chose not to award any punitive damages. Punitive damages are levied as punishment for actions. The former officers have insurance through the Police Benevolence Association. It is expected that they will appeal the ruling. More information about the case can be found below on the ISCF News Page.
NOTE: Additional follow-up investigative work is currently being done on those involved in this case. Additional actions are soon to be taken towards some of these individuals from a State & Federal level. Other legal action in regards to issues related to this case and the recent change in Georgia Law are soon to follow as well.


ADDED 7-21-05
News Article about the above found by CLICKING HERE
Remerton Business Owners Win Verdict
Author: Brianne Sweetland
Publication Date: 2005-07-21
VALDOSTA — A Lowndes County jury awarded the owners of a Remerton bar $900,000 after a six-day trial in a federal civil lawsuit against former Remerton police officers Tuesday. Herbie's Hideaway, LLC and William Spell, who owned the bar with his son Romain while it was open, filed suit on the basis that former Police Chief Mike Yates, former officer Terry Griffin and former investigator Mike Hattaway used police power to harass the business, plaintiffs' attorney Jim Tunison said.
Initially, Remerton was also involved in the lawsuit. Remerton was dismissed after a motion was filed that stated the plaintiffs could not prove there was an official policy from the city to illegally damage Herbie's, Tunison said. Tunison said the city's liability insurance policy will cover the $900,000 so the defendants won't have to personally pay.
The lawsuit stems from incidents that began in 2001. "On or about January 2001, defendants began a calculated campaign to drive plaintiffs out of business," according to court documents. To do so, Yates approved Griffin's standing outside of the business questioning and demanding identification from each patron, court documents say. The defendants also began to set up roadblocks which were directed at patrons, documents say. The roadblocks continued into February. On Feb. 23, 2001, the defendants placed roadblocks at each exit around the business to stop every patron, even those walking. To ease the problem, Spell provided a shuttle so his patrons could be free of harassment, court documents say.
Then the defendants began to tow cars belonging to Herbie's patrons parked in neighboring business lots, saying other businesses had asked them to do so, documents say. Neighboring businesses made no such requests, documents say. Patrons also complained of defendants repeatedly shining lights on them and taking pictures of them, court documents say. About $500,000 in income and $200,000 in profits were lost when the State Boxing Commission refused to allow events after police informed it Herbie's was hosting a kick boxing event that was not sanctioned.
All claims were denied by the defendants, who said they were acting in good faith and carrying out their duties. After Griffin and Yates left the force, court documents say police continued to harass the business with noise ordinances and harassing police conduct. Because of the excessive policing, patrons were deterred from frequenting the business, resulting in the demise of Herbie's. Spell now owns Bungalow's Bar & Grill in Remerton. Tunison said the business no longer faces the same problems with police. "The big difference is the new chief of police," Tunison said. "Everybody is working together."
Jessica Pope contributed to this story.
---
THURSDAY, July 14th, 2005, AT 5:10 PM, PT
MMA Still On Trial
In Georgia
ISCF Valdosta, Georgia, USA:
The Herbie's Hideaway/William Spell vs certain members of the Remerton City Police Department trial is well underway. This civil trial is currently being heard in Federal Court in Valdosta, Georgia. An introductory report was published below on Monday, July 11th, 2005, at 8:10 PM, PT. The sake of brevity, repetition will be avoided.

Witnesses who were questioned specifically about the September 29, 2001, ISCF event and the cancelled 2001 November event included Southeast ISCF Representative, James Corbett, (Right) and Georgia Boxing Commissioner, Tom Mishou.

Corbett was summoned to appear on Tuesday, July 12th. While tentatively scheduled for the morning, he was not called to speak until after 4:30 that afternoon. Surprisingly, the defense rushed through his questioning and limited his responses at times. A quick summary of his testimony/response to questions follows.

Corbett told Jim Tunison, the plaintiff's (Romaine Spell, former ISCF promoter) attorney, that he was a teacher at Lowndes High School and had been teaching since 1988. He told Tunison that he was a Southeast Representative for the ISCF. He told Tunison that he did supervise a fight event at Herbie's Hideaway on September 21, 2001. He told Tunison that the November event was cancelled the day prior and that event had been listed as "confirmed," on the ISCF Events page, marking it as legally sanctioned with all fees paid.

When Tunison asked Corbett why sanction a MMA event, Corbett began to provide background for the law of the time, HB 558. The opposition attorney, Daniel Hoffman, objected, saying that the "witness should not instruct the jury regarding the law." With the objection sustained, Tunison re-phrased his question. Prior to answering it, Corbett looked at Hoffman and said, "I possess an intimate knowledge regarding the unarmed combat law in the State of Georgia. I have helped shaped this legislation. I have sufficient knowledge to inform people about it."

Corbett told Tunison that in an effort to avoid trouble, he had prepared a letter for the Remerton Police describing the sanctioning requirements and that the September event was sanctioned and would be conducted accordingly. He told Tunison that he called the Remerton PD and left a message, requesting a fax number. After no answer, he called 911, described the situation, and requested contact by Remerton PD. After more time had elapsed, he called 911 again. He told Tunison that the Remerton PD had not replied to his messages after all of those attempts at contact.

After Tunison finished his examination, Hoffman asked Corbett a few questions. Some of Corbett's answers to him included the following.

*Corbett told him that ISCF sanctioned the September event and that Corbett had served as event supervisor.
*He told Hoffman that he had located a referee and judges and that Romaine Spell had provided the medical personnel.
*He quickly explained that bouts were judged according to ISCF's criteria. He told him that fighters had to qualify to fight; i.e., that this event was not a patron fight event.
*He told Hoffman that fighters wore gloves and displayed a pair of Century MMA gloves which were similar to those used in the event.
*He also told him that to his knowledge, Spell had not conducted any patron fighting events as illegalized by HB 558.

Tom Mishou (Right) appeared the following afternoon and gave a short testimony. The reader should bear in mind that Mishou was not present at the September 2001 ISCF Sanctioned event, and to re-read the introductory story shown below posted here this past Monday.

Courtroom witnesses provided a summary of his answers to ISCF is as follows.

*He said that a bare-knuckled fighting event could not be sanctioned, as if Romaine Spell had promoted such an event.
*He said that the cancelled event had not been confirmed, as if Spell had not acquired an ISCF sanction for the November event.
*Mishou also said that he did not know who initiated the e-mails.

It was obvious to the court-room onlookers that Mishou was very much in support of the Police Department and that he was negative towards the ISCF. As stated earlier, this is a small portion of the case that Spell is presenting against those members of the Remerton PD. It is expected that the trial could continue until next week. News of the outcome will be posted here as soon as possible.


James Corbett



Tom Mishou
---
TUESDAY, July 12th, 2005, AT 10:30 AM, PT
Here Comes The
PARTY!
ISCF Atlanta, Georgia, USA: ISCF Promoter Brett Moses' (Right) and his Fight Party Productions presents Full Throttle III, returning to WILD BILL'S this Friday, LIVE in the cage! Pre-sales are the best ever! "We are hoping to surpass the 4,000 plus attendance from last show." said Moses.

Most everyone knows about the Main Event bout between Velocity's ISCF Pro Middleweight World Champion Steve Headden taking on Trammell's standout Quincy Sutton in a non title match. This has been talked about as the Grappler (Headden) vs the Stand-up fighter (Sutton). However both have improved their weaker sides (If you can even say they have a weaker side...NOT!) so this should be a great match-up.

Although there are 22 fighters between Sutton and the number 1 ranking at Middleweight, if he should come out the winner in this match he could very well be the top contender to challenge Headden for his ISCF Pro Middleweight World Title. This is mainly due to the fact that none of the other 22 fighters have stepped up to even "request" a challenge for Headden's World Title since he won it on October 25th, 2003 in Dalton, Georgia, USA when he defeated Shannon Ritch of Tempe, Arizona, USA by verbal submission from strike at 1:42 of round 1.

Headden (Right) has spent the past 15 years training in Jiu Jitsu, Judo and MMA fighting. He is one of Velocity's Jiu Jitsu, Sambo and Submission Fighting Instructors. With a black belt in Judo and a Black Belt in Jiu Jitsu from Carlos Gracie, he comes to the ring with quite a list of accomplishments which include,

ISCF Middleweight World Champion
2 Time World Games World Champion
5 Time Pan American Medalist
Southeast USA NHB Champion
Jui Jitsu National Champion
10 Time Jiu Jitsu State Champion
International Pancrase Champion

In only his 3rd "MMA" fight, Sutton made himself a star when he defeated Chatt Lavender of Snellville, Georgia, USA who entered the ring with a record of 14-4 in Atlanta, Georgia, USA this past April 29th. Numbers didn't matter much to Sutton as he took it to Lavender and won by TKO due to strikes at 4:20 of round 1. In Lavender's defense, Sutton was suppose to weigh-in at 175 lbs. but he came in at 179.5. Lavender weighed-in at 170. After talking it over, Lavender's camp agreed if Sutton came down to 178, they would still take the match. In the end, maybe that wasn't the best decision, but hey, hindsight is 20-20. Give it up for Lavender for taking the bout and for Sutton who faced Lavender with far less "MMA" experience.

Sutton, (Right) is also a trainer at his gym (Trammell Fitness and Martial Arts) and has been training in the martial arts over 15 years. He has fought as a national level Tae Kwon Do player, Professional Thai Boxer, No holds Barred fighter and Shidokan Triathlon competitor. He comes to the ring with quite a list of accomplishments which include,

2005 The World Oyama Karate Knock Down Heavyweight Champion
2004 Yoshukai Superfights Knock Down Karate Heavyweight Champion
2004 Shidokan Team USA Semi-finalist
2003 World Shidokan Open Semi-finalist
2000 Gladiator Mixed Martial Arts Champion
2000 22nd Annual Presidential Cup Tae Kwon Do Champion
1999 Georgia State Tae Kwon Do Champion
1994 United States Tae Kwon Do Championships, Bronze Medallist
1994 Georgia State Tae Kwon Do Champion


Brett Moses



Steve Headden



Quincy Sutton



Other featured bouts include in no particular order,
Chainsaw vs. Van Meer
Jeff Bedard vs. Dan Swift
Rory Singer (with Forrest in the corner) Josh Tamsen
Most of you will surely agree that

Junior Assuncao vs Dustin Hazelett
Cole Miller vs. Chris Mickle
Thiago "Jambo" vs. Braden Workman
T.J. Cook vs. Rich Dalton, are all worthy of main event status in their own right!
There are a few more yet to be confirmed by fight time. Moses and Georgia are looking forward to the best Fight Party to date and one of the finest cards ever to grace the Peach State. For info call Ticketmaster or the Fight Party Hot Line at (404) 315-7235 or go to www.TheFightParty.com
---
MONDAY, July 11th, 2005, AT 8:10 PM, PT
MMA On Trial In
Georgia
ISCF Georgia, USA: Former ISCF Promoter, Romaine Spell is suing members of the Police Department of the City of Remerton, Georgia (PD). The civil trial started today in Federal Court in Valdosta, Georgia. Overall, the suit is in regards to the PD allegedly harassing Spell's former business, Herbie's Hideaway, until he was forced to close due to financial losses. Experts have placed his loss in excess of $1 million.
A portion of the suit is in regards to Spell's dealings with the ISCF. James Corbett supervised an ISCF event for Spell on September 29th, 2001. A report of this event can be found by Clicking Here. It is at the bottom of that page. The event was successful with no reported serious injuries, or any requiring medical attention, to the competitors.
Spell paid sanctioning fees for another event in early November of 2001. The day prior to the event, ISCF Headquarters was notified that the PD had contacted the Deputy Director of the Georgia Bureau of Investigation (GBI) alleging that the September 29, 2001, event was held contrary to the Georgia unarmed combat law at the time, HB 558. The e-mail sent by the PD misconstrued the September event saying that the participants fought bare- knuckled and that it was excessively violent.
The GBI forwarded the PD's e-mail to the Georgia Boxing Commissioner, Tom Mishou. Mr. Mishou contacted ISCF with details of the e-mail. After discussing the September event with James Corbett, ISCF made the decision to pull the sanction until they could further investigate the allegations, which eventually turned out to be false. Opponents of ISCF (No need to mention exactly who here, just read between the lines, or in them...) went forward, despite the allegations that were found to be false, and have touted these "False Accusations" on Capitol Hill to the detriment of the ISCF (A big reason for the change of law this year). Corbett and others were disposed regarding this matter in July of 2003. After many delays, Spell is having his chance to prove himself in court this week.
Tomorrow, (Tuesday, July 12th) James Corbett and Tom Mishou are summoned to appear and give testimony regarding the happenings of 2001. Lets hope the truth is all that's spoken because anything less could be very harmful to those making up any stories about "Bare-Knuckle fights etc." as has been claimed to the law makers in the state of Georgia over the last year. To prove the facts, the ISCF has a video of this event and "EVERYONE" fighting on it is wearing the required MMA fight gloves and ALL RULES and regulations were followed 100%, despite false accusations made by others.... More details of the trial and it's resolution will be posted here soon.



MORE NEWS OF 7-11-05
Last Chance Before The Ban
Fans Come To See Ultimate Fighting
By Dustin Monke, www.in-forum.com
More than 150 fans lined up at Playmakers Pavilion for the final mixed martial arts event in Fargo (North Dakota, USA) this year, proving ultimate fighting has a place in the area. "I think people just like to see fights," Northstar Fighting Association promoter Kris Ottem said. "The local fighters are getting more established and are getting more of a following." However, beginning today (July 1st), fans, fighters and promoters will likely have to wait until next year before they see another mixed martial arts event in North Dakota.
A state senate bill passed earlier this year banned the sport in North Dakota until rules and regulations can be put in place. Getting rules in place may take up to a year, but the plan is to have something definite before next summer. "This is a process," N.D. Secretary of State Al Jaeger said. "There will be some tweaking. Tweaking takes time." Jaeger has been a strong advocate for installing statewide rules for mixed martial arts. He and other lawmakers believe it's what is needed if North Dakota wants to continue holding the events. "We have expressed our concerns about how they (promoters) may be doing it," Jaeger said. "The law is pretty specific."
Ottem isn't against the senate's decision because promoters will still be allowed to hold events on American Indian reservations, but she wishes it wouldn't have put a stop to the fights in larger cities. "I'm certainly disappointed because there are other things that could have been done to keep it here," Ottem said. Lawmakers have tried to be vocal, yet supportive, with their plans. "This was either going to be outlawed completely, or it was going to be allowed with regulation," Jaeger said. "The law is in place so that it will be allowed with regulation." Jaeger said the government must go through checks and balances to ensure the rules will be relevant to the sport in the future. Making sure fighters face similarly skilled opponents and guaranteeing a doctor at ringside for all fights are among the main concerns for lawmakers.
The response from promoters has been positive. "There are promoters who are really welcoming and want to have the rules in place," Jaeger said. "They don't want to have the reputation that has come from it's (the sport's) roots." Fighter Chris Tuchscherer said he's excited about the opportunities that rules and regulations will bring. "I think it will be a good thing in the end," Tuchscherer said. The Fargo fighter said he hopes to become a sanctioned professional fighter once North Dakota has rules in place. "When they have laws in North Dakota, then they can pay fighters," Tuchscherer said. Readers can reach Forum reporter Dustin Monke at (701) 241-5549.
To Add:
This is why non promoting sanctioning bodies are important such as the ISCF. The ISCF would have helped in North Dakota without a doubt. Ottem sanctioned her first show with the ISCF. However, after her first show, she, like many promoters, didn't want to pay sanctioning fees or have anyone watching over their shoulder. So, to avoid all this and to save the $175.00 sanctioning fee she has not had any sanctioning on her shows ever since. This is nothing new though with many MMA promoters around the world, especially in North Dakota. If given the choice of having a neutral representative at their events to represent everyone from the fighters to the promoter, they would rather just oversee things themselves and save the few hundred dollars it cost to bring a representative in. This is where the problem comes into play. There is no representative of authority who will watch over the fighters, trainers and officials in their best interest of the sport, serving in a neutral capacity, with no financial ties to the event to oversee it and assure rules and safety regulations are followed.
What has happened in North Dakota will soon be happening in many other States. This is because so many promoters don't see what's coming ahead. They think that saving the few dollars now will be best for them. However, because of their decisions now to save a few dollars, in the long run, they will be facing fees in the thousands. Such is the case in Florida where an MMA Promoter is required to pay a $5,000.00 fee to the boxing commission to promote. However, at least the commission in Florida works for their money and appoints the event officials. Not the case in Georgia. As of July 1st Georgia's new law became official. The new law is special thanks to "ONE" boxing promoter who wants to promote MMA events. He has been preaching that the ISCF had a monopoly in Georgia for years now because it was the only "Approved" MMA Sanctioning body "Approved by the State of Georgia as a Georgia law."
However, because of this promoter, instead of just adding other sanctioning bodies to the current law, now all Georgia MMA Promoters will be paying fees to the Boxing Commission. But get this... The commission is not even overseeing the show. Instead the Commission in Georgia charged sanctioning bodies a $1,000.00 fee to be accepted as a sanctioning body, and they have the sanctioning bodies do all the event work. "No different than before the new law was past!" Except now the Boxing Commission will get $1,000 from all the approved sanctioning bodies and $500 or more from EVERY MMA and Kickboxing event in the State. And we remind you again, NOTHING has changed as to how the ISCF operates in Georgia. We will still be doing all the same things for the promoter at the same fees, but now they will be paying out a fee to the Boxing Commission.
As we said... For those thinking the few dollars now is too much to pay... Be patient, because in the long run, you will surly pay more and you can thank those promoters who have been trying to do their own sanctioning for it. At that point, hope we don't have to remind you that, "We told ya so..."
ISCF - EVENTS - NEWS - GYMS - RANKINGS - RULES - SANCTIONING - JOINING ISCF - WEIGHT CLASSES - E-Mail