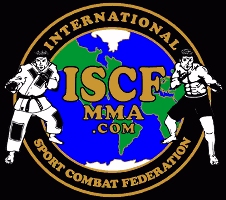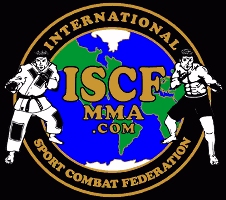 PAST ISCF NEWS FOR
January - February 2006
ALL News Found On THIS PAGE Or ANY of Our ISCF NEWS Pages May Be Reproduced for Media Use At No Charge.


CURRENT ISCF NEWS - PAST ISCF NEWS
ISCF - EVENTS - NEWS - GYMS - RANKINGS - RULES - SANCTIONING - JOINING ISCF - WEIGHT CLASSES - E-Mail
MONDAY, February 27th, 2006, AT 6:50 PM, PT
Quick MMA Results From
Milwaukee's
X - A Decade in the Making
ISCF Amateur MMA Bantamweight,135, 3 x 3
Dan Lasavage, Milwaukee, WI, 2-0,
defeated Cord Asburn, 0-1, Omaha, NE by Submission (Rear Naked Choke) round 1.


ISCF Amateur MMA Welterweight, 170, 3 x 3
Eric Sinclair, 2-0, Milwaukee, WI
defeated Johnny Cihler, Racine, WI, 0-1, by Submission (Triangle Choke) round 1.
For more information please call Scott Joffe, Ad Cetera Sports, (414) 967-7767.



MORE NEWS OF 2-27-06
Sorry But We Are Still Awaiting Results From
Knuckle-Up
Atlanta, Georgia, USA
For More Info Contact Mr. Chris Stolzman at (770) 792-7925 or go to www.knuckleup.tv
---
FRIDAY, February 24th, 2006, AT 12:20 PM, PT
Gladiators Mark
Ten Years In Milwaukee
Fan Support Honored With Huge Show February 24th
Friday, February 17, 2006, Milwaukee, WI USA: Gladiators February Show Celebrates Ten Years in Milwaukee
The Gladiators Fighting Series will mark it's ten year anniversary of producing Kickboxing & Mixed Martial Arts events in Milwaukee, (WI) with a special show "X - A Decade in the Making," Friday, February 24, 2006 in the Ramada Convention Center Grand Ballroom, 6401 South 13th Street, Milwaukee. Doors open at 6:00 p.m. with an "Awesome Amateurs" undercard, the main card starts at 8:00 p.m.

When Duke Roufus began promoting shows in 1996 he had a good feeling that Milwaukee was home to a good base of fans that would support the higher end type of shows he wanted to offer. Roufus remembers the moment he knew, "I fought my first fight here in Milwaukee on July 20, 1989. I knew then that the people here in Milwaukee were loyal and appreciative fans of Kickboxing."

Roufus went on to fight in Milwaukee 11 times with an undefeated record of 11-0. During that span he won the IKF Pro MTR World Title and a North American Title fighting in his hometown.

On June 3, 1993 he won the WKA North American Championship versus Missouri's Zinnie Reynolds, on December 4, 1998 he won the IKF Pro MTR World Heavyweight Championship versus New Zealand's Hiriwa Te Ringi, then defended the IKF World Title on May 19, 1999 against Australia's Grant Barker. (Left).

In his last three Milwaukee outings Roufus fought K-1 fighters Dewey Cooper of Las Vegas, (NV), IKF Mexican Champion Pedro Fernandez and Croatia's 4-Time World Champion Sinisa Andrijesivic, with five of his eleven fights being part of Gladiators Fighting Series.

"This sport has taken me all over the world from my humble home in Milwaukee. I love fight sports very much. I am happy to help build combat sports here in Milwaukee," Roufus proudly said. He continued, "I have fought on every continent except Africa and Antarctica, but for me there was no better Colosseum then the ones we built here! I watched the excitement that overseas fans had and I knew I had to help make this sport grow here."

Ten years later his hunch has proven correct. The fans support is tremendous with people coming from all parts of Wisconsin, the midwest and beyond. Top fighters have travelled from across the world to fight in Milwaukee and many others have gone on to fight in K-1, Kickboxing's most prestigious fighting circuit. In short, the fans and fighters have made Milwaukee America's Kickboxing hotbed, with title of Mixed Martial Arts mecca close to being added very soon.

In Milwaukee, the Gladiators Fighting Series played host to the 2002 Las Vegas K-1 Qualifying 8-Man Tournament, which the winner of advanced to the K-1 finals in the Tokyo Dome. Gladiators fighters have gone on to fight at Bangkok's famed Rajadamnern Stadium and in the UFC's Octagon. Milwaukee has played host to fighters from all over the USA, Australia, Belarus, Canada, Croatia, Mexico, New Zealand, Thailand, the United Kingdom and Yugoslavia.

Kickboxing and Mixed Martial Arts is where it's at today as evidenced by the wild success of the Ultimate Fighting Championship's reality series "The Ultimate Fighter" and subsequent broadcast of their live events on SpikeTV, K-1 Kickboxing on ESPN and Pride Fighting Championships rebroadcast on Fox SportsNet. Heading into 2006, these exciting "ringsports of the future" are collecting new fans in droves as their popularity grows exponentially.

Over 15 bouts are planned for "X- A Decade in the Making" and will feature MMA Heavyweight Champ Ben "Berzerker" Rothwell, Kenosha (WI) and Milwaukee's former UFC fighter and local legend Adrian Serrano, along with a host of hungary fighters from coast-to-coast looking to make a name for themselves in the fight game. The Las Vegas style grand ballroom show offers fans a night of non-stop Kickboxing & MMA action they will not soon forget. This is full-throttle fighting at it's best.

$25.00 Reserved Theater seats are available and can be reserved by calling (414) 967-7767. Tickets may also be purchased at the Duke Roufus Kickboxing, Mixed Martial Arts & Boxing Academy, 111 West Virginia Street in Milwaukee. Please call (414) 967-7767 or visit www.dukeroufusgym.com for academy hours.

"X - A Decade in the Making" will be available on DVD ($20.00 + S/H) and may be ordered by calling (414) 967-7767. VISA and Mastercard are accepted for all event ticket and DVD purchases.

"X - A Decade in the Making" is presented by Kyle Monreal Painting, WLUM 102.1 FM and Shepherd-Express.com with additional sponsorship from ABC - A Branovan Company, All Construction, Branded Steer Restaurant, Combat Sports International, Curtis Universal Ambulance, Cush Lounge, Duke Roufus Kickboxing, Mixed Martial Arts & Boxing Academy, Euro Cafe' Bar, Joey Buona's Pizzaria & Grill, MilwaukeeNights.com, On The Border, ProKarateWeekly.com, Share Chemical Corporation, Phil Repetti/Bill Anderson/Jordan Chiropractic, Attorney Martin Stein, Sunbusters, Tendercar, Rick Winter DDS/Hampton Dental, Windy Muaythai Equipment and World Fight Warehouse.
Roundcard girls provided by On The Border.
For the nights Fight Card CLICK HERE!
For more information please call Scott Joffe, Ad Cetera Sports, (414) 967-7767.
What "REALLY" Happened To Tonights
IKF MAIN EVENT
In Milwaukee, Wisconsin...
Fulton Vs Barry?

Travis Fulton

Travis Fulton, of Waterloo, Iowa pulled out of tonights MAIN EVENT bout against Patrick Barry, (13-1-1) of New Orleans, LA. Fulton claimed to Promoter Duke Roufus that he had to be in Court Today.

However, the reality of this was that Fulton took a Pro Boxing bout in at the Tachi Palace Casino & Hotel in Lemoore, California last night. In the bout, Fulton was dropped twice by Pro Boxer Travis Walker (15-0-1 with 13 KO's) and eventually lost by TKO at 1:54 of round 2.

The TKO of course would have taken him out of tonight's bout, but lets call it what it REALLY is! Fulton "SCREWED" the Fight Fans, Promoter Duke Roufus and his opponent, Patrick Barry, out of tonights Main event Fight, and this will be remembered for a LONG TIME!

Fulton has been training with Russ O'Connell in Iowa for his kickboxing and MMA bouts. However he has Corky Halverson listed as his Boxing trainer and his Boxing Manager as Chad Bergmeier. Fulton has as a Pro boxing record of 14-14.

Fulton has been placed on a 60 day fight suspension by the IKF and will be fined for contracting a Pro Boxing bout inside 45 days prior to a contracted IKF Pro Kickboxing bout on this event. The fine has yet to be determined but it will be based upon Barry's fight purse, refunded Ticket sales and promotional fees for the Main Event bout.

More on this as it develops.


Patrick Barry
---
THURSDAY, February 23rd, 2006, AT 2:40 PM, PT
Knuckle Up Productions
Young Guns
Friday, February 24th Knuckle Up Productions will do it again LIVE at Cowboys in Kennesaw with a ridiculously intense night of No Holds Barred/Mixed Martial Arts fighting. The "Young Guns" show will feature some young and very highly anticipated talent such as Douglas "The Baby Boy" Lima and Tim "M.O.A.B." Stout.
Knuckle Up Productions also promises everyone a ridiculously intense night of fighting from some of the World's best MMA fighters entering a 18-ft wide steel cage to showcase their skills. Some of this talent on the card features the one and only ISCF World Champion Steve "The Home Invader" Headden, Fabio "La Profesore" Costa, as well as Scott "The Investigator" Harper vs George Lockhart.
Don't miss out on an extreme night of fighting, buy your tickets today! Knuckle Up Productions has signed a deal with MavTV, so the show will be aired on cable network stations throughout the area. So whether you crave a night of intense fighting, or want to be seen on tv, get your tickets today!
Tickets are available at Ticketmaster, all Velocity locations, and Discount Nutrition stores. For pre-sale tickets, contact these retailers immediately before it is sold out! Tickets range from $25 ($30 at the door), $50, and up. VIP Table interest should call (404) 247-5494. Doors open at 7:30 PM, show starts around 8:30 PM. For More Info Contact Mr. Chris Stolzman at (770) 792-7925 or go to www.knuckleup.tv
---
MONDAY, February 20th, 2006, AT 7:30 PM, PT
QUICK RESULTS FROM
WINTER WARS 2006
Full Story Coming Later This Week...
Augusta, Georgia, USA
An "EXCELLENT" job by new IKF & ISCF Promoter Rob Blandenburg and his Dynamite Promotional Staff as they hosted over 1,100 spectators who came to watch a Great night of IKF Kickboxing and ISCF Mixed Martial Arts. A full story will be posted later this week but for now, here are the quick results below.
Junior Amateur Kickboxing
Asa Ten Pow (Palm Beach, Florida, USA, 1-0/0, 137, 5'7", Jerry Ten Pow, (561) 333-7164)
defeated Chad Harmon, (Americas, Georgia, USA, 0-1, 141, 5'9", 6-26-91, Ken Hudson, (229) 931-0006) by unanimous decision 30-26 on all 3 judges cards.


Junior Amateur Kickboxing
Nicholas Torrence (Evans, Georgia, USA, 5-1/2, 81, 4'6")
defeated Tye Skala, (Americas, Georgia, USA, 0-1/0, 85, 4'9", 7-5-96, Ken Hudson, (229) 931-0006) by TKO at :27 seconds of round 1.


Amateur MMA Heavyweight
Benjamin Bradley, (Fort Gordon, Georgia, USA, 5-0, 220, 6', Charlie Wispect, (706) 793-5092)
defeated Chris Stancil (Goosecreek, South Carolina, USA, 2-2, 211, 5'11", (843) 514-2632) by arm bar at :45 seconds of round 1.


Amateur Kickboxing - Heavyweight
Sam King (Columbia, Georgia, USA, 1-1, 209, 6'1", 3-2-81, Steve Sawyer, (803) 269-9594)
defeated Chris Slocum (Americas, Georgia, USA, 0-1, 236, 6'4", 10-7-63 '43', Ken Hudson, (229) 931-0006) by TKO (3 Knockdown rule) at 1:29 of round 1.


Amateur Kickboxing - Heavyweight
Tony Suchan, (Gainsville, Florida, USA, 1-0, 214, 6'1", Michael Lindamuth, (352) 337-1397)
defeated James Cole (Grovetown, Georgia, USA, 1-2, 204, Rob Blandenburg, (706) 855-5269) by TKO at 1:54 of round 2.


Amateur MMA - Super Heavyweight:
Donald Hulgan, (Thomson, Georgia, USA, 1-0, 224, 6', Frank Richardson, (706) 595-0574)
defeated Adam O'Malley (Jacksonville, North Carolina, USA, 0-1, 234, 6'5", 9-14-80, Lew Palley, (910) 989-0006) by TKO at :27 seconds of round 1.


Amateur Kickboxing - Welterweight
Michael Griffin, (Augusta, Georgia, USA, 1-1/1, 140, 5'11", 1-7-84, Frank Richardson, (706) 951-4640)
defeated Brian Hires (Leesville, South Carolina, USA, 0-1, 139.5, 5'7", William Lowick, (803) 234-2065) by TKO at 1:43 of round 1.


Amateur MMA - Light Heavyweight
Christopher McNally, (Charlston, South Carolina, USA, 1-0, 198, 6'2", 2-26-80, Self, (843) 478-5787)
defeated Adam Shoe (Albany, Georgia, USA, 0-1, 199, 6'1", Glen Hanbs, (229) 434-10-20) by triangle choke.


Amateur MMA - Featherweight
Dwayne King (Columbia, South Carolina, USA, 1-0, 149, 5'11", 12-30-83, Steve Sawyer, (803) 269-9594)
defeated Jason Nicholson. (Bolton, North Carolina, USA, 0-1, 155, 5'11", Shaun Burns, (910) 840-2920)


Pro FCR KICKBOXING
Steve Dement (Martinez, Georgia, USA, P: 3-0/2, A: 3-3/3, ABX: 52-18, 180, 6', (706) 210-7533)
defeated Josh Hancock, (Thomson, Georgia, USA, 185, 5'10", (706) 699-5775) by Knockout at :43 seconds of round 1.
MMA Fighter Steve Mcdonald No Showed.
MMA Fighter Philip Truell, pulled out of the fight directly before the event stating he was too small to fight scheduled opponent Jason Gates. Truell weighed in at 174 and Gates was 185.
MMA Fighter Shaun McCoy didn't think his opponent made weight, but he did. McCoy didn't want to fight so he was replaced with his team-mate Dwayne King who's opponent Steve Mcdonald no showed.
For more info contact Mr. Rob Blandenburg at (706) 836-1493 or e-mail at rob@augustamartialarts.com or go to www.augustamartialarts.com
---
WEDNESDAY, February 15th, 2006, AT 6:05 PM, PT
WINTER WARS
2006
Augusta, Georgia, USA
February 18th, 2006
Rob Blandenburg's Augusta Martial Arts Presents WINTER WARS 2006!
Pro & Amateur Kickboxing & MMA
Fort Gordon, Gym 3, Augusta, Georgia, USA
For more info contact Mr. Rob Blandenburg at (706) 836-1493 or e-mail at rob@augustamartialarts.com
ALSO GO TO www.augustamartialarts.com


---
TUESDAY, February 14th, 2006, AT 10:40 PM, PT
RESULTS FROM
FULL THROTTLE 6
Atlanta, Georgia, USA
By ISCF Representative JJ Coronel
First of all thanks to Brett Moses and The Fight Party, Georgia's undisputed King of MMA for putting on another great show. The new venue for the Fight Party, The Atlanta Civic Center is a great choice. It shows the evolution of Brett's initiative to bring the best to all of us. The event, as always, ran smoothly, we could not expect anything less from the "Godfather of GA MMA". Here are the nights results below.
ISCF AMATEUR MMA
JOHATHAN MCKENZIE (Creighton – Duluth, GA)
VS JAKE GOODE (Obake – Jacksonville, FL)
Amateur Bout Heavyweight MMA
It was a fast-paced match where both guys went out there looking for the finish from the get go. There was some wild swinging from both fighters and some very good exchanges going on. McKenzie was able to close the distance but Goode got the takedown. After some good G&P exchanges, McKenzie was able to reverse and apply a rear naked choke 10 seconds before time ran out in round 1 .
Winner John McKenzie


ISCF AMATEUR MMA
TONY BARKER (Alliance – Atlanta, GA)
VS TYSON CURTIS (Tallahassee Fight Club – Tallahassee, FL)
Amateur Bout Middleweight MMA
Tony Barker is always sharp and extremely skilled, Last night we saw Barker step up the aggression without losing any focus or technique. The result was a submission victory, via rear naked choke at 1.29 of the first round. Much respect to Curtis for stepping up to face this tough and talented fighter on only a couple of days notice, when his teammate, the original opponent, was injured. I hope we get a chance to see Curtis again when he has had time to really prepare for a fight.
Winner Tony Barker


ISCF AMATEUR MMA
TODD DUFFEE (Velocity – Atlanta, GA)
VS JOSHUA JOHNSON (Team Malakai – Cumming, GA)
Amateur Bout Heavyweight MMA
A fast paced and aggressive bout. A lot of leather flew fast and hard in this one, with Duffee dishing the majority of it out. Unfortunately the result was a broken wrist for Duffee, who was forced to bow out at 3.09 of the first round . A rematch some time in the future, needs to happen.
Winner Joshua Johnson


ISCF AMATEUR MMA
MICAH MILLER (Team Praxis – Macon, GA)
VS BRIAN BOWLES (HardCore Gym – Athens, GA)
ISCF Amateur Lightweight Title
A serious candidate for fight of the night. Aggressive striking, powerful takedowns, fast-paced, back and forth action on the ground, sub attempts, sub defense, sweeps, aerial maneuvers--this fight had it all. The only sad thing about this fight was that someone had to lose. Micah Miller secured the tap via flying triangle midway through the third, but at the risk of sounding hackneyed, I declare the real winners to be the fans! Three exciting rounds of action. This fight alone was worth the price of admission. Both of these fighters have very impressive careers ahead of them.
Winner Micah MIller


ISCF PRO MMA
DIEGO SARAIEVA (Velocity – Atlanta, GA) vs. BRANDON BLEDSOE ( Soneca – Knoxville, TN)
Pro Welterweight MMA
Bledsoe took the last fight with Saraieva on short notice and asked for a rematch with more time to train. The result was no different. Diego looked as sharp as ever in proving the first victory was no fluke. A grappling war ended with Saraieva taking the back and securing the rear naked choke 2.04 of the 1st round. Diego looks more impressive each time out!
Winner Diego Saraiva


ISCF PRO MMA
COLE "Wunderkind" MILLER (Team Praxis/ATT) vs. JARRETT BECKS (Gorilla Vale Tudo - Jackson, MS)
Pro Featherweight MMA
Not a lot to report here, some brief striking into a clinch, a few knees, Becks goes for a takedown, and Miller secures a guillotine choke for the tap. Another great win for the Wunderkind, in what was the quickest fight of the night 1.01 of the 1st round.
Winner Cole Miller


ISCF PRO MMA
SCOTT HARPER (Team Praxis - Douglas, GA) vs. LUCAS LOPES (American Top Team –Coconut Creek, FL)
Pro Light Heavyweight MMA
Exciting fight. Strong strikes and fierce grappling from these two, but Lopes secures the arm triangle and works it tight to secure the tap at 3.44 of the 1st round. Both of these guys are very exciting fighters and will return to the cage very soon.
Winner Lucas Lopes


ISCF PRO MMA
JONATHAN 'LOCK N' LOAD" WIEZOREK (VMAC/United) vs. MIKE "BOOM BOOM" BUCHKOVICH (USA MARTIAL ARTS - Ocala, FL)
Pro Super Heavyweight MMA
We saw a new and improved Weez this fight as he made short work of the previously undefeated vet Buchkovich. Wiezorek worked his vastly improved striking and stayed on the offensive, working Buchkovich back to the cage. The fighters then took it to the mat, where Weez showed his submission prowess by securing and finishing a very tight guillotine choke. 1.43 of the 1st round.
Winner Jonathan Wiezorek


ISCF PRO MMA
RYAN ELLISON (Alliance –Atlanta, GA) vs. FRANZ MENDEZ (Velocity – Kennesaw, GA)
Pro Middleweight MMA
If Miller and Bowles have any competition for fight of the night, this is it. Mendez came out swinging for the fences, but Ellison was ready with some slick head movement and some powerful strikes and take downs of his own. It was a war that was definitely a crowd pleaser for round one.
Round 2 was just a continuation of the previous round. Ryan never slowed down until referee Cam McHargue pulled him off of the mount to declare him the winner by TKO from strikes 1.08 into the 2nd round.
Winner Ryan Ellison


ISCF PRO MMA
ANDY FOSTER (United/Velocity – Dalton, GA) vs. BRIAN EBERSOLE (Team Shamrock – San Diego, CA)
Pro Light Heavyweight MMA
Some hard striking and strong takedowns marked the beginning of each round, but for the most part this fight belonged to Ebersole. Between his takedowns and Foster pulling guard, Ebersole spent most of the fight in Foster's guard showing cautious respect for Foster's ground game. For his part Foster seemed a bit flustered by Ebersole's tight submission defense. There was no controversy in the unanimous decision for Ebersole. As a Foster fan this one was a bit disappointing, although I want to be careful not to take anything away from Ebersole. Foster has excellent hands and great overall stand-up from his years of training under renowned martial artist Ben Kiker, but unfortunately we saw very little of these skills last night. Foster and Ebersole seemed well matched on the feet, but every time they closed the distance we either saw Ebersole get the take down or Foster jump to guard. On the ground we saw some nice strikes by both fighters, but for the most part the matwork was a predictable stalemate. Referee Cam McHargue tried to push the action with some crowd-pleasing stand-ups in the third, but even Cam couldn't rewrite the script of strike to clinch, clinch to ground--where both fighters seemed to neutralize the other. The fight was not boring by any stretch, and Ebersole worked a perfect game for taking on the extremely dangerous Foster. I am anxious to see what each fighter has up next.
Winner Ebersole by unanimous decision.


Great show. Another home run for Fight Party Productions! For more info go to www.TheFightParty.com or contact Brett Moses at brett@thefightparty.com or call (404) 315-7235.



MORE NEWS OF 2-14-06
Caged Fury
February 11th, Joplin, Missouri, USA
By Chuck Wolfe, ISCF World Representative
ISCF Joplin, Missouri, USA: On a snowy eve in Joplin, it was cold outside, but the action was red hot inside the CAGE OF FURY! Promotor Brandon Schwin put on another great show at the Leggett and Platt Athletic Center on the MSSU Campus. Rockin' hard, the night took off with outstanding entertainment by local band, One Track Mind! As the crowd rocked, the fighters began their ascent into the Cage! Over 2,000 spectators showed up to enjoy the 17 exciting, action packed bouts, which turned this night into a fight night to remember!
These Fighters Did Not Fight:
For More Info Contact Brandon Schwin at (417) 724-2747 or by e-mail at brandon@cageofhonor.com
MORE NEWS OF 2-14-06
New Promoter John Castillo
Decides To Cancel Show
After Unethical Actions Of Others
New IKF and ISCF Promoter John Castillo of Illinois found out the hard way how corrupt the Promoting business can be when competing with those who "Do things their own way, and don't follow the rules of the game." He now knows that there is rarely a "Good Buddy" system among Promoters, especially those in the same town as him.
You guys know who you are, and soon enough, the World will know. However, for now, due to legal reasons, we will continue our investigation into the unethical acts of another Moline Illinois Promoter and some of his related associates in Illinois and Iowa that forced an IKF and ISCF Promoter to put a stop to his event. Those in question will soon be forced to share their reasons in court as a lawsuit is inevitable here. The lawsuit could also be tied into the Illinois Boxing Commission for making unregulated demands on a Promoter where they had no jurisdiction.
Seems these individuals, who simply did not want the competition of Castillo, told several fighters "If you fight on Castillo's event, you will never fight for me and other promoters again!" From the outcome, their threats worked since Castillo lost 2/3rds of his fight card the week leading to his event. But that's not all. This event could have still went forward with 5 or 6 fights. What else happened is beyond legal and ethical standards.
These guys went on to contact the Illinois Boxing Commission and "Bad Mouthed" Castillo and his event to them. What made things bad for the Illinois Boxing Commission is that they contacted Castillo last week and forced several regulations upon him. However, the Illinois Boxing Commission has "NO" Legal Jurisdiction over MMA or Kickboxing.
Four calls by us here at the ISCF and IKF were made to Rafeal Carro (spelling ?) on Friday to ask him to explain why he was personally placing regulations on an event he had no jurisdiction over. However, no calls were returned until today which was made at 7 AM Pacific time to our message machine. The call was returned to him 3 times today and all we received was an answer machine for the State of Illinois Boxing Commission.
Attorney's for the IKF & ISCF have been contacted and informed of the situation and they have made it clear that the State's interaction in this matter is highly illegal and could bring Federal Penalties for the State regulating a sport they have no jurisdiction over. Adding more insult to injury, Carro went a step further and informed the venue where the event was scheduled to take place (Moline Community Center, Moline, Illinois, USA) that they would lose their liquor license if the event went forward without their approval. This was also past on by local law enforcement who again, had "NO" jurisdiction or regulatory authority over MMA or Kickboxing in the State of Illinois. They threatened Castillo that if the event went on without them getting a direct approval from the Illinois Boxing Commission that they would show up and close it down.
Castillo had "EVERYTHING" in order, unlike the Promoters who went on the warpath against him. These other promoters are currently under investigation for not having Fighter Medical Insurance and also having Pro fighters fight Amateurs. Neither Promoter in question has ever Sanctioned ANY of their events, yet they went after Castillo, even though he was "Doing it RIGHT!"
Castillo had all his sanctioning fees paid, the TOP IKF and ISCF Officials scheduled to attend his event as event officials. He had a medical doctor, of which these other Promoters "Rarely" have. He had paramedics scheduled to be at ringside as well. Still, the State insisted on an approval of the venue from the local fire department which should have been no problem.
By days end Friday, the reality of all this was that Rafeal Carro of the Illinois Boxing Commission simply left Castillo hanging. He would not return any of our calls or Castillo's and could not be found to either confirm or deny the event he threatened to shut down. Due to this, no one had any guarantee that the local law enforcement agencies would not show up and close the doors down. With this as the case, Castillo made the decision to cancel the event, which was supported by us here at the IKF and ISCF. He choose to do this rather than risking more money lost.
Still, he is out thousands of dollars in not only spent money but lost potential income, not to mention the damage those involved did to his reputation. The losses will be charged to those involved in destroying his event which will include those who attacked him and very possibly, the Illinois State Boxing Commission who appear to have, "Doing a pale a favor" by placing unregulated restrictions and demands on Castillo. All involved thought they could show their power, while in the end, they will surly be showing their wallets instead.
More on this as it develops.
2-15-06 - To Add:

It appears that the commission is attempting to assert their supposed authority over kickboxing and MMA based upon Section 7.5 of the Professional Boxing Act which reads, in relevant part:

(b) The Department, in consultation with the State Boxing and Wrestling Board, shall adopt rules defining the term "ultimate fighting exhibition" and distinguishing such exhibitions from the legitimate boxing and wrestling contests permitted under this Act and the exhibitions or contests of the martial arts and other sports that are traditionally conducted with respect for the safety and protection of the participants.

The commission is in the process of making rules as to the direct regulation of kickboxing and MMA, both amateur and pro. This information came directly from Mr. Carro himself, as one of our associates had spoken to him recently concerning the requirements for each sport. He stated that whether they go into effect or not was contingent on the actions of the IL legislature. If they do, the public comment period required by IL law before agencies make rules would be some time in March.
---
THURSDAY, February 9th, 2006, AT 10:15 AM, PT
Thanks To Unsanctioned Events
Iowa Looks To Ban MMA!
By Tim Higgins, Iowa Register Staff Writer February 8, 2006
Call it a rematch: A couple of years ago, Iowa legislators debated outlawing the rough and tumble sport of extreme fighting, but the measure got knocked down. Now it's back for Round Two.
The state's athletic commissioner wants to stop regulating the sport of "shootfighting" -- the legal term for extreme or ultimate fighting. Supporters of the sport say that would knock it out of the ring. The state sanctions shootfighting and other sports, such as boxing and wrestling, but officials say they can't properly regulate the extreme fights and worry about the liability issues for the state.
Under the state's proposal, House Study Bill 543, the sport would become unregulated. The bill would affect the type of fighting featured in Tuesday's Des Moines Register IowaLife section. "If somebody should get hurt or seriously injured during one of these things the state is supposedly regulating, (the state) has the deep pockets to be sued over it," said David Neil, the state's new athletic commissioner. The state's current regulations are not adequate, Neil said, raising concerns about blood-borne diseases and whether children should be allowed to watch.
Supporters of ultimate fighting say such a move would be the death blow to the professional sport that involves the fighting styles of boxing, wrestling, kickboxing and judo. They say Neil, who also serves as the state's labor commissioner, is against the sport and has persuaded legislators who don't know anything about it to oppose it. "It sounds to me like it's an inconvenience to him," said Monte Cox, a Bettendorf extreme-fighting promoter. Cox said he thinks Neil is not considering "how many managers, fighters, promoters, how many of those Iowans are involved and how many hotel rooms and restaurants and venues that we use and how much revenue we bring in."
Cox said the sport has regulations under the state's administrative rules, such as requiring a referee and efforts to provide public safety. He said promoters make sure there are doctors at events and they are required to follow safety rules. He disagreed that the state would be any more liable for extreme fights than for such sports as boxing or football.
A House subcommittee has begun work on the legislation, but at least one legislator in the group says it would be his preference to do a flat ban on the sport. "I don't see any social good . . . in particular the message it sends to young people," said Rep. Mike May, R-Spirit Lake. Rep. Paul Wilderdyke, a Woodbine Republican and chairman of the subcommittee, said he doesn't think the professional events should be banned but he is worried about the amateur contests. In 2002, state legislators debated banning nonsanctioned amateur contests. The legislation would have set regulations for the unpaid fights. Legislators in 2002 even took a trip to watch a fight but the measure went nowhere.
---
WEDNESDAY, February 8th, 2006, AT 1:30 PM, PT



THIS WEEKENDS ISCF ACTION
FULL THROTTLE 6
Atlanta, Georgia, USA
February 11th, 2006
Brett Moses Present another Fight Party Production..."Full Throttle 6!
Pro & Amateur MMA

ISCF AMATEUR SOUTH EAST TITLE BOUT

Micah Miller VS Brian Bowles

Atlanta Civic Center, Atlanta, Georgia, USA
For more info go to www.TheFightParty.com or contact Brett Moses at brett@thefightparty.com or call (404) 315-7235






MORE ISCF ACTION THIS WEEKEND...
Caged Fury
Joplin, Missouri, USA
February 11th, 2006
Brandon Schwin & Cage Of Honor Present Caged Fury
Leggett and Platt Athletic Center on the MSSU Campus in Joplin, Missouri, USA
For More Info Contact Brandon Schwin at (417) 724-2747 or by e-mail at brandon@cageofhonor.com






MORE ISCF ACTION THIS WEEKEND...
VALENTINES DAY
MASSACURE
Moline, Illinois, USA




2-11-06: SOMEONE WILL PAY FOR DAMAGES...
Due to some Unethical Actions by another Moline, Illinois Promoter (Who does not sanction his events!) and some people associated with him, This event has been cancelled and rescheduled to a later date.
Look for the full article explaining all the details of how this other promoters greed, and we will mention who it was, worked to undermine this event.
This person will be liable for the money lost by Mr. John Castillo on this event.
February 11th, 2006
Oriental Arts Promotions Present VALENTINES DAY MASSACURE
IKF Amateur Kickboxing & ISCF Amateur MMA
Moline Community Center, Moline, Illinois, USA
For more information contact John Castillo at (309) 764-8832 or by e-mail at oriental_arts@sbcglobal.net



MORE NEWS OF 2-8-06
Robert Hinds
Added To The ISCF Advisory Board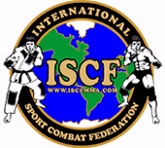 As we have said before, "When you seek perfection you attain Excellence!"
This is what the ISCF Organization is all about and we seek that perfection by the knowledgable advice of those who truly KNOW MMA! Today the ISCF added Robert M. Hinds to the ISCF Advisory Board. Hinds of Plainfield, Illinois, USA brings over Twenty Years of Martial Arts Experience to the board. He will be working his first ISCF Event this weekend, "VALENTINES DAY MASSACURE" in Moline Illinois. Here are some of his accomplishments below.
Martial Arts Experience

National Head Coach Assistant for Team USA Pankration
Head of MMA program at Absolute Fitness and Martial Arts
Hackney's Combat Academy (Instructor under Keith Hackney)
Budo Aikido (Fourth degree black belt, Chief Instructor)
Aikijutsu (Second degree black belt)
Judo (Black belt)
White Tiger Kenpo Karate (Brown belt)
Brazilian Jiu-Jitsu (Blue Belt)
Greco-Roman Wrestling
Boxing
Muay Thai Kickboxing
Philippino Knife Fighting
Greek Style Pankration
Law Enforcement trainer for many local, state, and federal agencies
Trainer/Corner for kickboxers, submission fighters, and MMA competitors (Including: UFC, Hook n Shoot, Ironheart Crown, Extreme Challenge, Shooto, XFO, Abu Dahbi, etc.)
Certified referee/judge by the American Shooto Association, NAGA, and MWJA.

Personal Experience

Professional referee for over 600 bouts in MMA, Shoot fighting, Pankration, Kickboxing, Submission Fighting, and Jiu-Jitsu.
Appointed National Head Coach Assistant for Team USA by the Pan American, Federation of Pankration Athlima
Overall professional competition record of 38-7-4 and one no contest.
Overall amateur record of 12-2-1
1999 World Pankration/MMA Champion (Lamia, Greece)
1999 International Pankration/MMA Gold Medalist for Team USA (Edinburgh, Scotland)
1998 Seattle Vale Tudo Lightweight Champion
1998 Wisconsin Combat Championship Lightweight Champion
1997 Atlanta Caged Shoot Wrestling Lightweight Tournament Champion
To see all the ISCF Advisory Board members Click Here.
The members of the ISCF Advisory Board are not paid members or employees of the ISCF. The ISCF established the Advisory Board to give recognition to those individuals who have helped and those who continue to help grow the ISCF Organization as well as progress the growth of MMA in their work. Board members do not make final decisions in ISCF Title bouts, Sanctioning or event Scheduling. Their efforts are to give advise when and where needed to improve the work of the ISCF. They are often used as ISCF event officials due to their vast knowledge in the sport of MMA. Yes, unlike some Boxing Commissions around the USA, our ISCF Board members "Really DO Know the sport of MMA! Many Boxing commission board members are government appointed officials that know little if anything about the sport of Boxing. The ISCF Advisory Board is comprised of individuals who have a vast amount of knowledge in the sport of Mixed Martial Arts. This is "EXACTLY" why we seek them to advise the growth and efforts of the ISCF, and more so, why this board is called an "Advisory" board, and not a "Board of Directors".
---
WEDNESDAY, February 1st, 2006, AT 2:55 PM, PT
Saying Good Bye To The
GREAT ONE!
Grand Master Carlson Gracie Leaves Us At 72
Carlson Gracie Sr. - 1932 - 2006




Today, February 1st, 2006, the world of Martial Arts lost a Great Man. Master Carlson Gracie passed away today in Chicago. No doubt the Jiu-Jitsu community will mourn his loss but ALL of us connected in so many ways with the Martial Arts through Mixed Martial Arts will mourn the passing of this great man as well. His name will always be remembered in Martial arts history.

The Jiu-Jitsu Grandmaster was in Chicago, USA. According to his son Carlson Jr, Carlson had been known to have suffered from diabetes was hospitalized for kidney stones and was doing well: 'He was cracking jokes last night and everything seemed ok. This morning he had a fatal attack and succumbed!'

His best friend, Oswaldo Paquetá, confirmed his death this morning. The cause was not yet totally cleared up by doctors. His body will be sent to Brazil for burial.

Carlson Gracie Sr. was a practitioner of the Brazilian martial art of Brazilian Jiu-Jitsu. He learned the art from his father Carlos Gracie, co-founder of the system with his brother Helio Gracie. He fought many grappling and Mixed Martial Arts matches and was the author of a book on the subject, Brazilian Jiu-Jitsu: For Experts Only.

He was born on August 13, 1935 in Botafogo, Rio de Janeiro, Brazil. He become one of the most prolific fighters in the history of the Gracie family and is considered by some to be the best mixed martial artist of his era. At the time of his death he was a 9th degree black belt and referred to as Grandmaster.

Carlson entered the ring at the young age of 17 to defend the honor of his family and the family name. Santana Valdemar (sometimes referred to as Adema Santa) was a Brazilian Jiu-Jitsu fighter, famous for defeating his former master Hélio Gracie on May 24, 1957, in a record-breaking 3 hours, 45 minutes long match. Valdemar had fought for the Gracie academy for many years but had a falling out with Hélio Gracie. Hélio Gracie and Santana decided to settle their differences on a Vale-tudo (no holds barred) match. After nearly 4 hours of combat, Santana struck Hélio with a kick to the head. Hélio passed out from the blow and Santana was awarded the victory by TKO.

Carlson took revenge for his family and avenged the loss of his uncle Hélio Gracie in a legendary battle with Valdemar. Carlson defeated him and the victory won him the respect and title of "King." Carlson was to meet Valdemar in the ring six times. He won four times, and two matches were draws.

Carlson fought a total of eighteen Vale-Tudo fights. There was one time in Bahia (North Brazil) against Euclides Pereira, and the referees decided to give Pereira the victory but Carlson didn't think he had lost. He also fought a Brazilian champion, Passarito, who trained in Judo, Luta Livre, and Boxing. Carlson fought Passarito four times and he won 3 and drew once with him.

Carlson's hardest acknowledged fight was against Ivan Gomes. He described Gomes as a "monster." This extremely tough fight had three-ten minute rounds, and would only stop if a fighter fell out of the ring. Gomes weighed in at 98 Kg (215 lbs), and Carlson was 73Kg (160 lbs). But Carlson was in really good shape, if it wasn't for that, he stated that he would have lost.

Afterwards, Gomes became Carlson's student and became a "World Champion" in Carlson's words. Carlson reigned during the 1960s, and he is considered by Fabio Gurgel as one of the four champions of the Gracie clan.

Carlson Gracie continued his family's tradition by creating sports jiu-jitsu and a stable of NHB (no-holds barred) fighters. He is considered the father of sports jiu-jitsu. After he retired from the ring, he embarked on promoting sports jiu-jitsu. However, sports jiu-jitsu had its critic in Helio. He was an outspoken critic of sport jiujitsu, and very few of his top blackbelts competed in sport jiujitsu during the early years of the sport. Helio apparently saw his art as a form of self-defense and not sport.

Judo's founder Jigoro Kano had similar sentiments of his creation. However Carlson was able to attract corporate sponsors to support teams of jiu-jitsu fighters so they could train full-time in essence as professional athletes. The corporate sponsorship would be the impetus to persuade many of Helio's black belts to join the sport.

Brazilian Jiu-Jitsu, due to the success of Jiu-Jitsu fighters in NHB competition, has been exported around the world. Royce and Carlson Gracie's fighters have fired up the interest of Americans and especially American martial artists in the US. Some of the best jiu-jitsu instructors have now made their home in the US. Helio's sons such as Reyson, Rickson, Royce, Royler, are all teaching in the US or have an affiliate academy here.

Romero Cavalcanti teaches in Atlanta, Georgia. Americans are now even going to Brazil to compete in the Mundial or annual World Championship. The Pan-American tournament was created to allow Americans to compete with Brazilians here in the US.

Carlson created one of the most powerful BJJ teams 'Carlson Gracie Arrebentacao' and was responsible for many of the top Black Belt fighters and instructors around including most of the founders of BTT like Mario Sperry, MUrilo Bustamante, Ricardo Liborio, Bebeo Duarte and Andre Pederneiras co-leader of Nova Uniao.




Some of the Carlson Gracie Trained Fighters Include



Carlson was the head instructor at the Carlson Gracie Team in Chicago, Illinois, USA where he made his official World Headquarters. There he joined his son Carlson Gracie, Jr., and Jeff Neal as school instructors.

All of us here at the ISCF headquarters and associates of the ISCF Around the World offer to Carlson's family our best wishes and hope of course that Grandmaster Carlson rests in peace. Without him, the sport of Brazilian Jiu-Jitsu would not be what it is today. Thank you for everything you have given and done for the Martial Arts.

ADDITIONAL NOTE
ISCF Promoter Brett Moses has said he will have a moment of silence at his upcoming ISCF Full Throttle 6 show next Friday, February 10th at the Atlanta Civic Center in Atlanta, Georgia, USA.

Further information on Grandmaster Carlson death will be posted here when available.



---
MONDAY, January 30th, 2006, AT 9:40 PM, PT
Shamrock Promotions
IKF & ISCF FIGHT NIGHT!
St. Louis, Missouri,USA


IKF & ISCF St. Louis, Missouri, USA: WOW! is what sums up the Midwest Fight Fest this past Saturday night. Shamrock Promotions rocked the house at the Stratford Inn once again. In the first of many fights to be held at the Stratford Inn, the crowd was entertained. Starting out with the boxing match to start the night with a big knock out, the rest of the fights followed. New comer Adam Cella (Finney's) made a big impression for his first time in the ring, scoring a big TKO. Up and comer Titus Taylor made quick work of his opponent, and recorded another win for his record. Defiantly keep your eye on him! To pick one fight to really talk bout would not be fair to the rest. Every fight was action packed and full of emotion. The unlikely big fight of the night, was the exhibition between Kevin Engel and Dusty Miller. The fight was back and forth both landing great combinations and counter punches, leaving the crowd to ask themselves... if this was a exhibition how would it look if they fought a regular fight. Here are the nights results below:
ISCF MMA
Jasper Mayfield of Davenport, IA defeated Mike Green of St. Louis, MO by Unanimous decision, 29-28, 29-28, 29-28.


IKF Kickboxing Exhibition
Kevin Engel of St. Louis, MO and Dusty Miller of Norman, OK.


ISCF MMA
Titus Taylor of St. Louis, MO defeated Mike Bowers of Henryetta, OK by knockout at :23 in the 1st round.


IKF Kickboxing
Adam Cella of St. Louis, MO defeated Shane Sexton of Bloomington, IL by KO at 3 Knockdown Rule in the 1st round.


ISCF MMA
James Branson of Chicago, IL defeated Hanson Lindsey of Okemah, OK by KO at side choke in the 2nd round.


IKF Kickboxing
Sisco Orine of Pacific, MO defeatedTimon Mayfield of Rock Island, IL by 2nd round referee stoppage.


ISCF MMA
Kevin Allen of Davenport, IA defeated Zack Bennett of Sapulea, OK by 2nd round KO.


IKF Kickboxing
Chris Nutt of Norman, OK defeatedRyan Pyles of St. Louis, MO by Unanimous decision, 29-28, 29-28, 29-28.


ISCF MMA
Tracy Taylor of St. Louis, MO defeated Tom Gage of Louisville, KY by Kimora.


IKF Kickboxing
Jamie O'Hare of St. Louis, MO defeated Becky Gullet of High Ridge, MO by unanimous decision, 30-27, 30-27, 30-27.


Boxing
Jeremy Ramsey of Pacific, MO defeatedJohn Donzey of St. Louis, MO by KO.


For more info contact Promoter Jesse Finney at (314) 608-3104 or by e-mail at jesse@finneyskickboxing.com or go to: www.ShamrockPromotionsLLC.com



POSTED AT 7:00 PM, PT
The Countdown To
Liddell - Couture 3!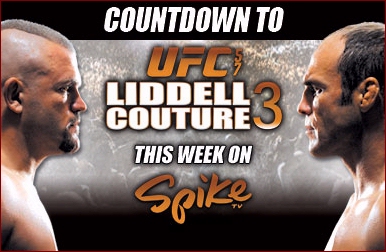 Witness the calm before the storm as 'The Countdown to Liddell/Couture 3' airs three times this week on SpikeTV. Catch it on January 30 at 10:PM (Eastern), January 31 at 11:PM or February 4 at 6:PM.

Previously the Liddell - Ortiz match-up was billed as the biggest event to watch. However, when Leddell ended the bout quickly at the 38 second mark of round 2 by punches in UFC 47, the name "Stand-Up" fighting all of a sudden rose to a new level. Chuck took the MMA ground game and stood it up and made stand-up a new dimension (Or maybe we should say a "Revised" dimension) that had appeared to leave the fight ring in favor of Grappling. Today, the Stand-up game is TOPS and many say Leddell is the one to be credited for showing "A Good Striker can stand and fight a Good Grappler ANY DAY!"

ISCF HAS TIES TO THEM BOTH...

Many here don't know it but Liddell (The Iceman, 17-3) of Arroyo Grande, California, USA was also an IKF Amateur Kickboxing Champion. The IKF is the sister organization to the ISCF but for the sport of Kickboxing. Back on October 17th, 1996 at the Strongbow Stadium (now called the Bakersfield Dome) in Bakersfield, CA, USA Lidell defeated Scott Harmon of Simi Valley, CA, USA, by unanimous decision, 49-45, 48-46 & 49-46 to win the IKF Amateur International Rules U.S. Super Heavyweight Title. Lidell lost his title in his first defense in a rematch with Harmon on January, 25th, 1997. The bout was also in Bakersfield, CA. Harmon stopped Lidell at the end of the second round when he split open Lidell's chin with a hatchet kick. Lidell won other Amateur Titles also.

Randy Couture (The Natural, 14-7) of Gresham, Oregon is no stranger to us here at ISCF/IKF HQ. Last year Randy made several visits to our in house Chiropractor, Dr. Bill Gillespie. Dr. Bill kept Randy feeling good during some training he was doing here in the greater Sacramento area. While here he visited our facility to check it out and say hello. Like Chuck, he's a class act outside the ring.

These two first met back on June 6th, 2003. In that match-up at UFC 43, Couture came out the winner at 2:47 of round 3 by TKO (Referee Stoppage from Punches in the Mount).

However, 2 years later at UFC 52 it was Liddell who came out the winner and this time by KO at 2:06 of round 1. However some say the stop was helped after Couture took a thumb in the eye by Liddell. The thumb frustrated Couture and took away his composure. Liddell, took advantage of this as any great fighter would and landed a solid punch on Couture to knock him out. It was the first time Couture had ever been knocked out.

Was it a Fluke Lucky Shot? Hey, there is no such thing in the fight game, where ANYTHING can happen at Any Time! There is no such thing as a LUCKY shot. However, there is such a thing as a Great Shot! And on this night, Liddell landed a Great Shot! The only question left is, "Who will land the Great Shots in their third meeting?"

Since their last match-up, Chuck went on to face and defeat Jeremy Horn by TKO (Referee Stoppage) at 2:46 of round 4 at UFC 54 on august 20th, 2005.

On the same event Randy faced and defeated Mike Craig Van Arsdale by Submission (Arm Triangle Choke) at :52 of round 3. The two wins by both these warriors set the stage for their next bout. Live on PPV, this Saturday night, February 4th!
---
SATURDAY, January 28th, 2006, AT 11:20 AM, PT
"Midwest Fight Fest"
St. Louis, Missouri, USA
Tonight, Shamrock Promotions and Finney's Championship Kickboxing brings another Midwest Fight Fest to St. Louis. This fight will be a change from previous events. The venue has changed and kickboxing has resurfaced on the fight card. The Stratford Inn is where the action takes place. The doors open at 6:PM, with the fights starting at 7:30 PM.
This event has been sold out for 3 weeks, and is said to be the second hottest ticket in town this weekend, second behind the Friday night Rolling Stones Concert. The fight card has presented some problems for Match Maker and Promoter Jesse Finney. A team had issues getting a vehicle and Early Friday morning (1:AM), a team from Tulsa, Oklahoma called to inform him that they had car troubles and were 4 hours away. In a late night scramble of phone calls to hotels, rental cars companies, and even the Greyhound, Finney was able to get them transportation to the weigh-ins later that same day. Thanks to Conan (Scott Mincey) for all his help and stepping up.
The fight card is packed with action. 1 Boxing, 5 NHB, and 5 Kickboxing. It is true, Kickboxing has made a comeback in the St. Louis fight scene and is looking to stay that way for the future. A couple of notable fighters seeing action are NHB Veteran "Mean" Mike Green, New Comer Titus Taylor, and in a special exhibition match will be Kevin "The Hitman" Engel. For more info call (314) 608-3104 or e-mail to jesse@finneyskickboxing.com go to www.shamrockpromotionsllc.com or www.finneyskickboxing.com
---
THURSDAY, January 26th, 2006, AT 1:45 PM, PT
Confusion On Amateur MMA Fighters
Scheduled For ISCF Events
As most here know, there is a new matchmaking rule for ALL ISCF Sanctioned events. There seems to be both anger and confusion by some Amateur fighters in regards to this new rule because some are wondering WHY they are required to pay a $25 fee to fight as an Amateur on an ISCF Sanctioned event. However, if they look closer, they may realize they DO NOT have to pay this fee if they already meet one of two others requirements.
The new rule was put into place because of the many infractions of Pro MMA fighters who keep thinking it's OK to go back and fight as an Amateur. Our new ISCF Rule is SOLID and will be enforced to it's fullest!
Here is the Rule;
ALL ISCF Promoters who plan to have Amateur MMA bouts on their event are required to send to the ISCF by e-mail A PRE-FIGHT list of all proposed Amateur bouts and or Amateur Fighters.

Since bouts can change, the "Matches" do not have to be made on this list but all fighters the promoter wishes to have on their event MUST be on this list.
NO FIGHTER who is not on this pre-event list may fight on the event.
In other words, if you want to fight on the event, you need to be on this list!



The reason we here at the ISCF need a PRE FIGHTER list for all "AMATEUR" MMA fighters at least a week prior to the event is to confirm the proposed amateur fighters in question are in deed, AMATEURS.

We can't wait until the event day because if we do, what happens if one of the so called amateur fighters turns out to be a Pro MMA fighter? Now we have his amateur opponent, at the event, without an amateur MMA fighter to fight.



YES, this creates A LOT MORE WORK for us here, so it's not like this is a pleasure for this new rule. However, to keep the amateur side of this sport legit, it is NECESSARY.


From this list the ISCF will check the fighters background.
If a fighter previously fought on an ISCF Sanctioned event as an amateur fighter, but was never listed in the ISCF Rankings, all they have to do is e-mail to us;

Their name
City, State & Country they live in
Fight record (Amateur and if fought as a pro, their pro record also)
Fight weight
Their height
Their date of birth
Trainers name
Trainers or their contact number to be listed in the rankings for matchmaking purposes.
Once we receive this information above, the fighter will immediately be placed into the ISCF Rankings. However, if ANY of the above information is missing, the fighter will NOT be listed into the ISCF Rankings.
---
WEDNESDAY, January 18th, 2006, AT 11:00 PM, PT
JANUARY 20th, 2006 DOWN FOR THE COUNT
Beaumont Club In Kansas City, Missouri, USA
Wednesday, January 18th, 2006: This event was Never Confirmed For ISCF Sanctioning. Promoter NEVER Contacted the ISCF Office.
IT IS NOT & WILL NOT BE AN ISCF SANCTIONED EVENT!
Promoter MONTY SUMMERS Application was Received Via FedEx on January 10th, 2006, well Inside the Required/Mandatory Time Lines For ISCF Sanctioning
ADDITIONAL FEES WERE DUE TO APPROVE EVENT
Promoter never contacted ISCF Headquarters to confirm Sanctioning.
Initial Locations on Application were left blank.
Both Websites for this event given by the applying Promoter are invalid at first checking (1-10-06)
www.authenticboxing.com and www.kcboxing.com
---
SATURDAY, January 14th, 2006, AT 11:55 PM, PT
MMA Death?
Who's hiding What And Why?
Last year some news started buzzing around about an MMA Death in the State of Indiana. Although we had heard about it, we kept our ears open in hopes to hear more. However, what is strange about this is how No One is saying anything and No One even wants to talk about it... As if it never happened. Oddly enough, the Promoter of the event in question, Chas Bowling has been telling those speaking to him... "It never happened..." Well, since no one else has asked and Bowling has never answered, we would love to know, "What NEVER Happened?"
Another thing we heard was that the event this all happened on was "suppose" to be an all amateur event. However, this too is even in question. We have been told that it all happened on the Extreme Combat Challenge - Halloween Havoc 2 in Newcastle, Indiana on October 29th, 2005. However, others have said it happened on an Extreme Combat Challenge event in Muncie, Indiana... The two cities are only 20 miles apart, so we could be talking about two different events or the same event with some getting the cities mixed up.
There was an MMA event on October 15th in Muncie Indiana, the Mid-West Mixed Martial Arts Challenge - (Click Here for Event Info) but no one has any fight report for an Extreme Combat Challenge event in Muncie, Indiana at anytime during October, November or December of last year.
Another part of the story is that the fighter who died had never fought before. However, since we don't know the name of the fighter, and the Promoter is not telling anyone his name, we can't confirm this either. We had also heard the fighter who dies was matched up against a fighter who is Professional MMA fighter with around 20 fights. However again, the truth about the other fighter is also somewhat of a mystery. Some say his name is Billy Bass. But but who is Billy Bass? There is no database info on any fighter named Billy Bass... However there was a fighter named Adam Bass who fought on the Extreme Combat Challenge - Halloween Havoc 2 in Newcastle, Indiana on October 29th, 2005. Adam fought a fighter by the name of Zamie Woods who he defeated by TKO in round 1. Although not good, we can say that Woods is not a first time fighter. He's 0-3 and the Bass fight was his third bout. For his bio Click Here. So the other question is, Is Zamie Woods still alive? Well, we couldn't find any obituary for him so if he's still alive, than this of course was not the fight in question, which brings us back to the mystery the promoter has been telling everyone... "It NEVER Happened."
Still even more strange is the play between Sherdog's fight report on this event and the report by FCFighter. Here is Sherdog's Report On The Event:
Billy Kidd defeated Christian Nielson by KO in round 1.
Josh Martin defeated Brian Simpkins by TKO in round 1.
Adam Bass defeated Jamie Woods by TKO in round 1.
Wade Hamilton defeated Brandon Quigley by KO in round 1.
If the above is true, this was a SHORT night!!! However, it doesn't seem odd, other than they spelled Zamie Woods name, Jamie Woods. Well, maybe the report about this event by FCFighter will make you wonder even more about what's missing in this mystery. What you will see next also explains why we are now using FCFighter.com more than Sherdog for fight info. they don't miss anything. As you will see, it's obvious as well as mysterious that Sherdog forgot a few fights from this event. Here is FCFighter.com's report on the SAME event
Jeremy Coomer Defeated Guy Cummings TKO round 2.


Charlie Riley Defeated Aaron Cole TKO round 2.


Matt Jaggers Defeated Chris Humes TKO round 1.


AJ Pulling Defeated Mike Percifield Submission (Rear Naked Choke) round 1.


Tristen Yunker Defeated Dan Loman Submission (Arm Bar) round 1.


Abraham Weston Defeated Antonio Harden Submission (Rear Naked Choke) round 1.


Johnny Hughes Defeated Eric Gross by TKO round 1.


Kyle Kramer Defeated Justin Robinson by TKO round 1.


Dominic Quarazzo Defeated Travis Bardonner by TKO round 2.


Mick Jaggers Defeated Cody Smith by TKO (Doctor Stoppage from a Cut).


Francie Dickey Defeated Shamiko Moore by TKO round 1.


Jimmy Boyd Defeated Mike McKay by TKO round 2.


Matt Jaggers Defeated Charlie Riley by KO (Slam) round 1.


Tristen Yunker Defeated AJ Pulling by Submission (Arm Bar) round 1.


Abraham Weston Defeated Mitch Duvall by TKO round 1.


Tim Bradley Defeated Jason Semon by Submission (Side Choke) round 1.


Billy Kidd Defeated Christian Nielson by KO round 1.


Josh Martin Defeated Brian Simpkins by TKO round 1.


Adam Bass Defeated Zamie Woods by TKO round 1.


Wade Hamilton Defeated Brandon Quigley by KO round 1.


If you took the time to click on each fighter, you would see the event mixed and matched amateurs against pros. From what we were told, the "Mystery" fighter was slammed by his opponent. In the above results, FCFighter noted that fighter Charlie Riley lost after being Slammed by Matt Jaggers. So, looking into Charlie Riley's night we saw that he fought twice on this night. So we looked for more info about Riley and we found nothing. Before the event he was a Professional having fought his first Pro fight in 2003. On the event, both his fights were recorded as amateur bouts. Good work by the event Promoter...
Back to what we heard about all this. We were told the fighter who dies walked out of the ring on his own but after exiting the ring, he was throwing up blood and the promoter never called for an ambulance. The next morning, after complaining all night of not feeling well, the mystery fighter died at his home in bed. There were other rumors that there was no ringside physician and no fighter medical insurance. And as if this is any surprise, it was an unsanctioned event. And let us remind you again that when questioned about it by "SEVERAL" people who contacted us about this when it first unfolded, the Promoter, Chas Bowling told them all... "It never happened..."
So what's next for Promoter Chas Bowling? Not that we have any authority over him, but we would like to know. Where is his next event? Will it be sanctioned? Will it have fighter Insurance, a Ringside Medical Doctor? And more importantly, WHAT is it that NEVER HAPPENED? We KNOW a fighter died. This is a FACT. Whether Bowling wants to act like it never happened is his choice. Eventually some one WILL step forward and let us know what happened.
WHY do we care? Because we have had a lot of fighters asking if they can trust Bowling after all this. Our answer has been, "We know nothing about all this but if you really want us to, we will find out what we can." So, this is what we are doing. Trying to find out out ALL we can about this mystery death that Promoter Chas Bowling has continued to tell everyone, NEVER HAPPENED because how trustworthy can a promoter be if he denies anything ever happened?
Simply put, we are tired of "Waiting" to hear what really happened. If there is anyone out there that can offer us "FACTUAL" information about this, we would be eager to hear it. Please e-mail it to us at info@iscfmma.com
Did the death really occur? Are people making this death up? If it DID happen, WHY isn't any factual information available? Obituary, news articles, etc. etc. and if so, Why is the Promoter, Chas Bowling, denying ANYTHING happened at all? Did he do something wrong? Was he at fault? We have to ask these questions because the issue here is not "Lets HATE MMA because someone died." The basic issue is "We just want to know because too many have been asking us about it. We would like the facts of the real story.
Fight Sport Deaths...
One look at Boxing and ALL will see there are FAR more deaths in the sport of Boxing than there are in MMA and Kickboxing combined. In fact, there are more deaths in BOXING in a single year than there has EVER been in both MMA and Kickboxing combined. To date, there are only 2 deaths in MMA Worldwide (1998 death of Doug Dedge at the International Super Challenge in Kiev, Ukraine) and 2 in Kickboxing.
(Dedge had a pre-existing condition, and was not medically cleared to fight in the States. He then flew to an event in Europe, and died in the fight.)
Compare that to the deaths in Boxing which since the beginning of 2000 up to April, 2005 there were 53 deaths worldwide. As of May 2005 there had been a total of 1,255 documented Boxing deaths, 590 of them were in the USA. the States with the most Boxing Deaths were New York (75), California (72) and Pennsylvania (50). There has never been a boxing death is Alaska, Delaware & New Hampshire. USA amateur Boxing reported 8 deaths between January 1979 and December 2002. To add to this, while searching for info on the web, we found the following post someone made on a message board. We thought you might like it.
"Guys, I was just talking about this. You know, people talk about if MMA should be legal or not, and I just thought of a good point you can make. People talk about boxing deaths vs MMA having no deaths in sanctioned events. A better comparison would be GOLF. Boxing is still a fighting sport. ALL of the people that make the laws against MMA go out, and play Golf. They call MMA barbaric, and brutal. They believe Golf is a complicated, graceful, classy, and non-violent sport. Well here we go.
5% of ALL lightning fatalities are from Golf.
Heat related deaths in Golf are also big.
From 1959 - 1994 there were 3239 lightning deaths.
5% is 162 GOLF related deaths, JUST from lightning ALONE!
There is no telling how many heat related deaths there are.
The Thread ended with someone else saying, "The golf comparison was funny. I would like to see McCain try to get golf banned." Referring to U.S. Senator John McCain who got the UFC Banned from PPV years ago.
If you want to remain anonymous with any information about this event, don't hesitate to ask. We just want to know.




In Case You Never Heard The Whole McCain Story...


McCain (Right) spearheaded a campaign to ban MMA across the country. He wrote a letter to the governor of each state decrying MMA as "human cockfighting," a pithy label that has stuck with the sport since. It didn't help that the UFC promoted tournaments as potentially deadly gladiatorial contests. The sport was widely regarded as barbaric, and almost every state complied with McCain's request for a ban. McCain further crippled the UFC when, in 1997, he became chair of the Senate Commerce Committee, which oversees the cable television industry. The senator pressured pay-per-view carriers to drop MMA events. What had been a multimillion-dollar revenue stream for the sport dried up instantly.
MMA supporters accused McCain, who once watched a boxer die in the ring but remained a loyal fan of the sweet science, of hypocrisy. (Before the above Indiana incident, only one death had been reported in MMA competition; it happened in Russia.) They also accused McCain of pandering to corporate interests. Budweiser is one of the biggest sponsors of boxing in the world, and McCain's family owns millions of dollars in Anheuser-Busch stock. McCain's father-in-law runs a major Anheuser-Busch distributorship in Arizona, and his company contributed generously to the senator's early campaigns. As the argument went, the UFC threatened beer-sponsored boxing, and McCain took on the role of knee-breaker in trying to snuff out the emerging sport.
Regardless of his motives, McCain mainly succeeded in pushing MMA underground, where it was practiced in far more dangerous conditions in unsanctioned bouts called "smokers." A few overseas leagues flourished, especially in Japan. The UFC and smaller domestic leagues continued to hold professional fights whenever and wherever they could, but MMA in the U.S. went into decline.
In 2001, American MMA battled back when the UFC was bought by Dana White and Lorenzo and Frank Fertitta. Lorenzo had been a member of the Nevada State Athletic Commission, which paved the way for MMA to be sanctioned in Nevada. The Fertittas were sons of a Las Vegas casino magnate. The new owners imposed weight classes, introduced judges, and worked to sanction fights in other states through local athletic bodies. Most important, they tightened safety measures. There are now more than 30 fighting techniques banned under the unified rules adopted in areas where the sport has been legalized. Among them: biting, eye-gouging, head-butting, spine-stomping, groin-grabbing, hair-pulling, and rabbit-punching.
In the end, Lorenzo Fertitta's decision to make the sport safer and with the brothers fathers money, (Because what was accomplished could have never been done without it), UFC helped bring MMA back to PPV TV. Over the next several years, MMA grew tremendously and McCain? No comment...
---
WEDNESDAY, January 11th, 2006, AT 10: 50 PM, PT
Results From
Pure Force "The Beginning"
Friday, January 6, 2006
By IKF & ISCF Representatives Pete & Pam Peterson
The first Friday night of the new year, found Pure Force "The Beginning" rocking Tinley Park, Illinois, USA with a night of sensational IKF kickboxing and ISCF MMA matches!
HCExtreme promoters, Ron Hill, James Hill, and Brian Thompson began 2006 with a BANG! ALL 13 fights were nothing short of awesome! I have seen many, many events, and this one was right up there with the best of them. Great job guys!!
IKF Kickboxing, Full Contact Rules, Super Middleweight Division
Greg Johnson (0-4, 6'1", 172, 29, 8/13/76, HCX Mixed Martial Arts, Joliet IL, 815-855-8155)
VS Scott Bresnahan (1-1, 5'10", 167, 27, 8/1/78, Mark Caruso, Romeoville IL 815-372-3555)
Johnson opened up round one pressing the action forward. He was throwing wild hooks but landing them. Both fighters were kicking actively and had no problems filling their requirements. Johnson landed a few hard shots forcing IKF referee, Al Wichgers, to give Bresnahan a standing 8 count.
In round two, Bresnahan turned the table on Johnson, giving him a standing 8 and by the end of the round, Johnson's tank had run empty. Bresnahan took advantage of the position and continued to score. This fight was stopped at the end of Round Two.
Bresnahan won by TKO.


ISCF MMA Light Heavyweight Division
Joshua Langer (0-1, 6'1", 185, 24, 1/7/81, Independent, Chicago IL 773-856-0845)
VS Tony Everett (1-0, 6'1", 205, 38, 3/15/67,Self, Round Lake Beach IL, 630-544-7759)
Everett shot in and took Langer down early in round one and quickly had him in a choke but Langer was wiry and escaped. They were at a stalemate on the ground so ISCF referee Al Wichgers stood them back up. Both fighters were very active during this round, and the end of the round gave Everett another chance as Langer tried ending the fight with a "Ground & Pound" from the mount position.
Round two gave the excited crowd a little stand up action before Everett scored the takedown. Everett got Langer in his guard and locked on an arm bar, forcing Langer to tap out.
Everett won by submission at 1:49 of round 2.


IKF Kickboxing, Muay Thai Rules, Super Welterweight Division
Nam Do (1-1, 5'10", 153, 23, 01/20/82, Ryan Blackorby, Peoria IL 309-657-6787)
VS Matt Determan (1-0, 5'9", 154, 21, 12/1/84, Andy Grahn, Brooklyn Center MN (763) 560-5696)
Round One saw both fighters hesitant at first, feeling the other out. Determan opened with two very strong front kicks, and Do answered back with a well executed 6 count combo. The rest of the round was non-stop with Do a little busier and scoring more.
In round two, Determan turned it around with constant forward pressure. Both fighters looked awesome; great display of Muay Thai skills! Determan scored a solid kick to the head which seemed to daze Do, but did Do came back strong, not requiring any count from the ref.
Round three was more of the same. Determan proved to be a little stronger then Do and landed several knees and hard kicks. Do still fired off 6 count combos, but Determan was the stronger fighter this match.
Determan won by unanimous decision, 29-28, 30-27, 29-28.


IKF Kickboxing, Muay Thai Rules, Featherweight Division
Kyle Dietrich (1-5, 5'8", 127, 17, 9/11/88, Pekin Martial Arts, Pekin IL)
VS Chad Monyelle (17-4, 5'7", 123, 16, 11/8/89, Craig Monyelle, Beloit WI, 815-389-8501)
Great fight! Dietrich was looking to even the score with Monyelle this night! Dietrich came out the first round connecting flying jump kicks and following them up with jabs and crosses, but Monyelle wasn't going to stand toe to toe. Monyelle pulled Dietrich into a clinch several times, unloading knees to the body and legs. Monyelle's knees won him this round of Muay Thai on the judges cards.
In round two, Monyelle was trying to make sure and not leave it up to the judges. Landing a spinning back kick to the body of Dietrich should have affected Dietrich, but Dietrich kept coming and continued to pressure Monyelle with busy hands and foot combos. Dietrich evened the scorecards with this round.
Round three told the tale. Both fighters continued to exchange punches and kicks until Monyelle, seeing an opening, scored two unanswered spinning back fists, one of them forcing a standing 8 count on Dietrich, cementing the win of this fight. 29-27, 29-27, 29-27.
Note: I have seen Dietrich fight three times now, and each time he has fought either older or far more experienced opponents. Don't let the record fool you, this kid is going to go far, he has great potential and doesn't know the meaning of the word "quit".


ISCF MMA, Welterweight Division
Leo Perez (1-10, 6'0", 170, 27, 4/21/78, Charles Wilson, Plainfield IL 815-609-9173)
VS Adam Kelso (3-0, 5'10", 170, 21, 1/30/84, Don Richard, Holly MI, 248-240-1045)
Both fighters went back and forth on the ground in this battle. Perez had Kelso in a triangle choke and an ankle lock two different times, only to have Kelso reverse each time. This was great action, as both fighters exchanged attempts at various submissions, but at 3:52 minutes of round one,
Kelso won by submission as Perez tapped out.


IKF Kickboxing, Muay Thai Rules, Women's Welterweight Division
Lisa Dzik (0-2, 5'7", 145, 26, 5/3/79, Self/Brian Strick, Madison Heights MI, 248-259-7030)
VS Katie Young (1-0, 5'9", 149, 20, 9/15/85, Andy Grahn, Brooklyn Center MN (763) 560-5696)
Dzik and Young both went after each other right away. Dzik had quick hands and flurried well, but Young was too powerful. Young pressed forward landing heavy hands and hard kicks throughout the round, not giving Dzik a chance to answer.
Round two was much of the same. Young landed several more punches and a solid kick to Dzik's head, resulting in a standing 8 count for Dzik. After the 8 count, Dzik acknowledged she was done and IKF referee, Al Wichgers, stopped the bout.
Young won by TKO at .49 of round two.


ISCF MMA, Welterweight Division
LaQuinn Swift (1-0, 5'8", 160, 20, 1/17/85, Joseph Billups, Chicago IL, 973-272-1275)
VS Darren Matthews (2-2, 5'7", 167, 18, 1/8/87, Bryce Franck, Rockford IL 815-754-2099)
Matthews went for the take down right away but Swift reversed it once they hit the ground and ended up in Matthews guard. Matthews had Swift in a guillotine choke, a triangle choke, and an arm bar as various times throughout the round and Swift escaped all three, ending the round with a body slam on Matthews.
Round two the action was just as intense. Very fast paced and exciting! Swift was deducted one point for throwing a knee to the head, which isn't allowed under the rules of the Illinois Athletic Commission. Round three gave fight fans a little more stand up action and Matthews landed a kick to Swift's face, bloodying his nose. At the end of round three, all three judges saw the fight as a draw and it went into a fourth round, much to the pleasure of the crowd!
Swift went to work fast in round four and got Matthews back. He unloaded numerous head and body punches.
Swift controlled position the majority of this round and earned a unanimous decision 38-37, 38-37, 38-37.


IKF Kickboxing, Muay Thai Rules, Super Welterweight Division
James Lyons (6-0, 5'11", 151, 23, 2/13/82, Ryan Blackorby, Peoria IL, 309-657-6787)
VS Timothy Riordan (4-5, 5'10", 154, 21, 4/17/84, Kevin Dulli, Whitewater WI, 608-279-2714)
Lyons set the tempo from the sound of the bell and controlled the round with solid head kicks, and 6 count punch combinations to Riordan's head and body.
In round two, nothing changed. Riordan landed a couple of punches to Lyons head before being overwhelmed by Lyon's constant pressure. Riordan received a standing 8 count in this round.
The last round was again, controlled by Lyon's great ring generalship. Riordan began dropping his hands to taunt Lyons, and Lyons continued to score and earned an unanimous decision, 30-26, 30-26, 30-26.
ISCF MMA, Lightweight Division
Nate Weitzel (0-1, 5'10", 147, 27, 11/27/78, Independent, Roscoe IL)
VS Charles Wilson (3-0, 6'0", 151, 36, 12/16/69, Gia Wilson, Plainfield IL, 815-439-8510)
This bout ended fairly quickly. Wilson managed to get control of Weitzel's back and throw several hard punches and palm strikes to Weitzel's head and body. One of them caused an eye injury The ring doctor stopped the fight at 1:17 of round one after examining Weitzel's eye.
Wilson won by TKO.


ISCF MMA, Middleweight Division
Drew Reed (0-4, 6'1", 173, 20, 8/9/85, Self Trained, Pittsfield IL, 217-285-5022)
VS Calem Willis (3-3, 6'1", 173, 22, 8/1/83, Don Richard, Holly MI, 248-240-1045)
Willis didn't waste any time this fight. Willis took Reed down and unloaded a barrage of hands almost as quickly as the round started. The Ground and Pound tactics proved victorious as Reed tapped out at 1:49 minutes into the round,
Leaving Willis the winner.


IKF Kickboxing, Muay Thai Rules, Light Cruiserweight Division
Bryan Kovar (4-2, 6'0", 186, 23, 1/11/82, Ricardo Perez, Rolingbrook IL, 630-640-2686)
VS David Eustice (2-0, 6'3", 185, 22, 5/25/83, Andy Grahn, Brooklyn Center MN (763) 560-5696)
Eustice had a reach over Kovar which boosted the confidence of Eustice and make Kovar a bit hesitant to unload. Both fighters threw combos and solid leg kicks. Eustice controlled most of round one, but Kovar got in the last word with a solid head kick.
Round two was in favor of Kovar as he came out more prepared. He landed several head kicks and decent combos.
Wow, round three was non-stop exchanges. Kovar landed another head kick, but Eustice dominated in the clinch with solid knees.
In the end, Eustice won a split decision 29-28, 29-28, 28-29.


ISCF MMA, Middleweight Division
Ross Grady (1-2, 5'7", 182, 23, 11/10/82, HCX Mixed Martial Arts, Joliet IL, 815-855-8155)
VS R.D. Tondini (0-3, 5'7", 185, 20, 4/5/85, Tony Everett, Joliet IL, 815-436-1199)
This was another quick fight. Grady scored the takedown and began to set up Tondini for the arm bar and a couple of exchanges later, he got it.
Grady won by tap out at 1:11 of round one.


MAIN EVENT: ISCF Pro MMA, Middleweight Division
Billy Stamp (6-4, 6'1", 170, 26, 5/16/79, Ryan Blackorby, Peoria IL, 39-657-6787)
VS Andre Garcia (1-3, 5'9", 170, 25, 4/16/80, Don Richard, Holly MI, 248-240-1045)
Stamp proved to have superior ring generalship both standing up and on the ground. Stamp landed several leg kicks and punches before Garcia shot in for the single leg. Stamp reversed position. Both fighters attempted submissions and when Stamp was in the position to strike, he made sure to take advantage of it.
Both rounds one and two went to Stamp as he controlled the tempo, landed more shots, and continued to advance position.
In round three, Stamp must have known he was ahead, because it he seemed to coast and not advance, rather he held Garcia in his guard nearly the entire round. This round went to Garcia.
Stamp was right and won an unanimous decision over Garcia, 29-28, 29-28, 29-28.


Let me say once again, Pure Force "The Beginning" was second to none! It was the best of the HCX's events yet! A Huge crowd in attendance and totally awesome fights! I am looking forward to Pure Force II, "March Mayhem" on March 25th in Joliet Illinois. For more information, contact Brian Thompson at (815) 730-3800 or bthompson@productionality.com or log onto www.pureforcemma.com



MORE ISCF NEWS AS OF 1-11-06
New ISCF Matchmaking Rules
For 2006
Due to problems of having Professional MMA fighters fight as Amateurs on past ISCF Sanctioned events,
we have been forced to establish the following MANDATORY ISCF Rule.
New MANDATORY ISCF Matchmaking Rules For 2006
"Amateur Fighter Registration & Background Checking."
There are a lot of MMA fighters today that fight as an Amateur one weekend, a Pro the next, and back as an Amateur the next weekend. Well, this we cannot and WILL NOT have happen on an ISCF Sanctioned event. Our ISCF Sanctioned Promoters and Matchmakers are the ones that need to assure it does NOT happen on an ISCF Sanctioned event.
As we pointed out in a previous article, some people like UFC's Dana White and others feel Amateur MMA needs to be banned. We here at the ISCF feel instead, that it needs to be better policed.
The ISCF has made it a MANDATORY requirement for ALL ISCF Promoters that have ANY Amateurs on their events to have them PRE APPROVED by the ISCF Headquarters to fight as an AMATEUR on an ISCF Sanctioned Event.
This means the following:
ALL ISCF Sanctioned Amateur MMA Promoters are required to send in their amateur fighter list a minimum of "7" Days Prior to their scheduled event. This is now a MANDATORY rule!


If the ISCF Headquarters does not have such a list "7" Days Prior to the ISCF Sanctioned Promoters event, the ISCF Sanctioning for the event will be CANCELLED!


Once cancelled, a press release will be posted here on the ISCF News page and an e-mail sent to the State's Athletic/Boxing Commission of the scheduled event.


When the list is submitted as now required, the ISCF will confirm all fighters are indeed AMATEURS by checking "SEVERAL" fighter data bases available to us as noted below.


Those fighters approved to fight as AMATEURS on the ISCF Sanctioned event will be e-mailed to the ISCF Event Representative to be placed on his/her "APPROVED AMATEURS" list that he/she will use at the event.


Those fighters names found to be Professional Fighters will be sent to the Promoter/Matchmaker with the notice that they are not allowed to fight as an Amateur MMA fighter on an ISCF Sanctioned Amateur Event.


ALL ISCF Events shall have an "Official" ISCF Event Representative at each ISCF Sanctioned event. With all the things going on with MMA now we cannot risk any issues with a non-certified and non ISCF appointed event Representative.


When the ISCF Event Representative receives the "APPROVED AMATEURS" list, It will be his or her official responsibility to allow ONLY those fighters listed on this Approved Amateur list to fight on the ISCF Sanctioned Event as Amateur Fighters.


If a fighter shows up at the weigh-ins to fight and is NOT on this ISCF Approved list, they will NOT be allowed to fight unless the Promoter or Matchmaker can prove to the ISCF Representative that they truly are an amateur.


If the Promoter finds additional fighters between the 7 day MANDATORY list of fighter submission time and their event, they are required to check these fighters out themselves and provide PROOF that they are indeed, only Amateurs. If it is found that the promoter mislead the ISCF event Representative with false information, there will be penalties.


ALL fighters who fight on ANY ISCF Sanctioned event MUST BE either listed within the FC Fighter Database or LISTED IN THE ISCF RANKINGS! If they are not in the ISCF Rankings Prior to the event, they are required to register as an ISCF Fighter using this page: www.iscfmma.com/ISCFReg.htm - The one time fee of $25 is to be paid for the background check we do on the fighter and the registration listing. As you may have noticed on the ISCF Pro and Amateur Rankings, ALL fighters are DIRECTLY linked to the FC Fighter Database. This makes background checks and matchmaking for ISCF Event Promoters much easier.



PENALTY
The First Penalty will be on the fighter. Within the posted press release about the event will also be the fighters name. He/she will be placed on a Suspended list located on the ISCF web pages HERE
The time of suspension will be determined at time of infraction which could also include a fine. Those ISCF Promoters who somehow have a Professional MMA fighter, Professional Boxer or Kickboxer fight as an amateur MMA Fighter on an ISCF Sanctioned Amateur Event "Could" be fined up to $500.00 and be suspended for an amount of time to be determined. "Could" is the key word here because if all background checks were done and the fighter is not listed as a Professional anywhere, there was not much the promoter or the ISCF could have done in the first place. However, if for example, a fighter who the promoter requests to be added to the fight card just before the event (that the ISCF never had time to check) turns out to be a Professional, the Promoter could be responsible and be Suspended and Fined.
It is the promoter/matchmakers responsibility to assure that the list of amateur MMA Fighters they send in to the ISCF headquarters for background check are indeed a list of AMATEURS. Promoters and Matchmakers can verify this by checking the following locations;
Promoters and Matchmakers are required to check ALL of these listings BEFORE THEY SUBMIT THEIR FIGHTER LIST TO THE ISCF to assure the fighters they are using on their event to fight as Amateurs are not listed as Professional Fighters on ANY of these listings or databases. Hopefully this new rule will eliminate all the Pro MMA fighters who jump back and forth. If they do it on other Sanctioned events, so be it, but we will no longer tolerate it on ANY ISCF Sanctioned events.
---
MONDAY, January 9th, 2006, AT 5:20 PM, PT
Results For
Battle In The Northland
By Chuck Wolfe, ISCF World Representative.
On Friday, January 6th 2006, John Cornett Promotions presented The Battle of the Northland at Fennigan's in North Kansas City MO. They packed in 800+ people into a small Ballroom that made the evening packed with excitement. The results are as follows.
WELTERWEIGHTS
Dennis Rhodes (155lbs) of American Ju-Jitsu
VS Joe Frick also (155lbs) of The Cherryvill Combat Club.
This bout was good while it lasted. Rhodes started strong but made a few to many mistakes making Referee Rob Kimmons stop this at 3:30 of the first round.
Winner by TKO Joe Frick.


WELTERWEIGHTS
Andy Vallencourt (168lbs) of American Ju-Jitsu
VS Matt Boyd (169lbs) also of American Ju-Jitsu.
The first round of this fight was close with the advantage going to Vallencourt for more riding time. In the second Vallencourt closed the fight by getting Boyd to Tap Out.
Winner by Tap Out at :53 of the second round. Andy Vallencourt.


WELTERWEIGHTS
Wes Lubberts (165lbs) of American Ju-Jitsu
VS Justin Niedens (169lbs) of the Caveman Crew.
The first part of the first round was exciting with action both standing and on the ground. Niedens ground was better helping him close the fight by getting Lubberts in a Rear Naked Choke.
Winner by Tap Out at 2:20 of the first round Justin Niedens.


MIDDLEWEIGHTS
Seth Stanley (175lbs) of American Ju-Jitsu
VS Craig Case (175) of Team K2L.
This one was one sided and quick. Case took Stanley to the ground and proceeded to ground and pound Stanley forcing Referee Rob Kimmons to stop the fight.
Winner by TKO at :35 seconds of the first round Craig Case.


LIGHT HEAVYWEIGHTS
Austin Kateusz (186lbs) of American Ju-Jitsu
VS Mike Showman (190) of Team K2L.
Showman did not put on much of a show. He took to many right hands from Kateusz forcing Referee Kimmons to stop this one early.
Winner by TKO at :52 seconds of the first round Austin Kateisz.


LIGHT HEAVYWEIGHTS
Eric Farmer (186lbs) of the Caveman Crew
VS Mike Kli (186) of Team K2L.
This one had good action til Farmer took the advantage of Kli's lack of good ground defense and pounded him until Referee Kimmons stopped this one.
Winner by TKO at 2:42 of the fist round Eric Farmer.


HEAVYWEIGHTS
Matt Otto (240lbs) of American Ju-Jitsu
VS Kurt Grinlinton (240) of Team K2L.
Grinlinton wasted no time landing a big right hand from the start. He did not let Otto get anything going by landing more right hands until Referee Kimmon stopped this one.
Winner at :30 seconds of the first round Kurt Grinlinton.


WELTERWEIGHTS
Joe Sullivan (162lbs) of Team Dynamite
VS Cody Parish (163lbs) of American Ju-Jitsu.
This one gave the crowd something to make noise about. It looked like Parish wanted to stand up and fight with Sullivan trying to take Parish to the ground. Parish would land one or two shots then Sullivan would try to take him to the ground. Parish wound get away from Sullivan stand up land a few more then Sullivan would try to take it to the ground again. When Parish finally worked from the ground he found success forcing Sullivan to Tap.
Winner by Tap Out at 2:01 of the first Cody Parish.


LIGHTWEIGHTS
L.C. Davis (154lbs) of Rising Phoenix MMA
VS Eric Marriot of Team K2L.
This bout was anything but lightweight as far as speed and technique goes. Both these guys had both. The fist round was exciting to say the least. Both fighters trying to take advantage of any mistakes the other might make. The second round started the same way until Davis from a top ground position lands a good right hand on the chin of Marriot. The right hand stunned Marriot into releasing the hold he was working on and ended the fight when Referee Kimmons saw that he could not defend himself.
Winner by TKO at 1:23 of the second round L.C. Davis.


MAIN EVENT MIDDLEWEIGHTS
Kiel Giese (184lbs) of Rising Phoenix MMA
VS Dominic Brown of American Ju-Jitsu.
Giese tried for a take down and could not get it. Got hit with a big right hand from Brown and that was all it took to end this one quick by KO.
Winner by KO at :21 seconds of round one Dominic Brown.


For more info contact Mr. John Cornett at (816) 564-0642, or by e-mail at nataliecornett@sbcglobal.net




MORE
RESULTS


As of this posting, we have yet to receive any results from the
"Pure Force... The Beginning"
event held this past Friday in Tinley Park, Illinois, USA.
---
FRIDAY, January 6th, 2006, AT 1:40 PM, PT



ISCF Action This Weekend...
Pure Force...
The Beginning
WHO: Standing Ground Entertainment
WHEN: Friday Night, January 6, 2006
WHERE: Holiday Inn Select Tinley Convention Center, Tinley Park, Illinois, USA
CONTACT: For more info and ticket information, please contact Brian A. Thompson (Left) at (815) 730-3800 or e-mail at bthompson@productionality.com
MORE INFO: See Press Release Below.



MORE ISCF Action This Weekend...
Battle In The
Northland
WHO: Cornett Productions
WHEN: Friday Night, January 6, 2006
WHERE: Finnigans Hall North Kansas City, Missouri, USA
CONTACT: For more info please contact Mr. John Cornett at (816) 564-0642, or by e-mail at nataliecornett@sbcglobal.net
ISCF - EVENTS - NEWS - GYMS - RANKINGS - RULES - SANCTIONING - JOINING ISCF - WEIGHT CLASSES - E-Mail