MMA CAGE
Matches may take place within an Enclosed MMA Cage or a 5 Rope Boxing Rings (See Below).


The Cage Floor must be a minimum of 30" Above the Arena Floor and no more than 48" Above the Arena Floor.


The Fighting area must be enclosed by a cage-style material.


The enclosed cage shall have a fully padded floor covered with either canvas or vinyl.


The cage material must have a protective vinyl coating.


There must not be any obstruction on any part of the fence surrounding the area in which the fighters are competing.


All posts/corners shall have a cushion/pad.


An enclosed Cage shall be no smaller than eighteen (18) feet in its internal diameter.


Prior to the initiation of any match, the ISCF Event Referee & Representative shall inspect the bout area for safety and the ISCF promoter shall be required to make whatever changes to such area as are necessary in the judgment of the ISCF Event Referee & Representative.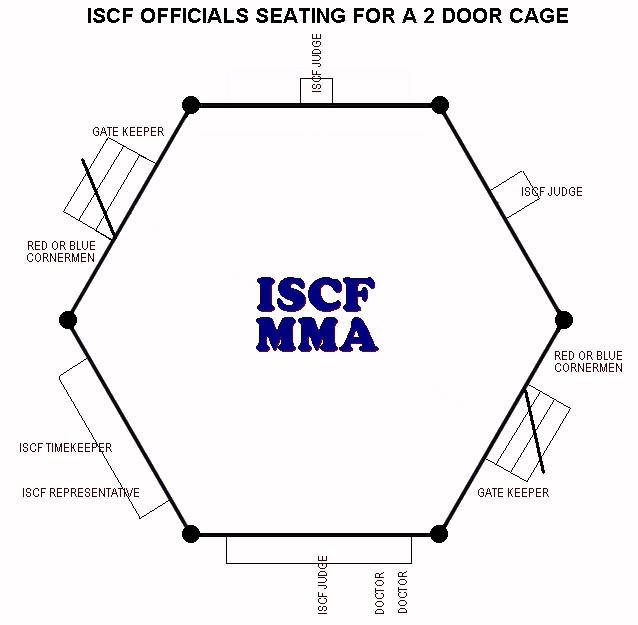 __________________________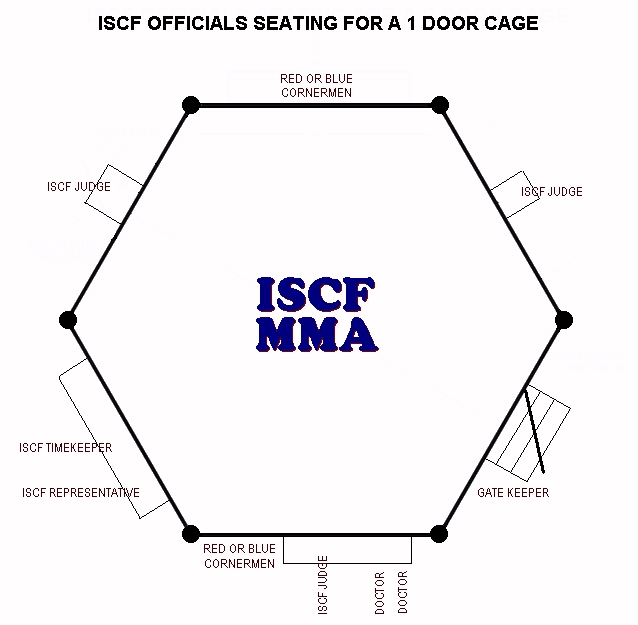 _______________________________________________________________________________________________________________