THURSDAY, December 12th, 2002, AT 2:20 PM, PT
Mad Dog's Strike City!
Columbia, Missouri, USA
ISCF Promoter Mr. Jeff Powell will close out the 2002 year for the ISCF this Saturday night. Powell is a first time promoter with the ISCF and he is all set to host this Saturday nights, "Mad Dog's Strike City" at the Field House Night Club in Columbia Missouri, USA.
Although there will be no ISCF Title fights there is sure to be plenty of exciting Amateur MMA Action! For more info, please contact Mr. Jeff Powell at (573) 256-2289 or by e-mail by clicking HERE!
---
TUESDAY, December 10th, 2002, AT 11:20 AM, PT
MIDWEST FIGHT FEST
St. Louis, Missouri, USA
DECEMBER 7th, 2002
IKF & ISCF Promoter and well known kickboxer Jesse Finney (Left) was suppose to be the Main Event Saturday night against Robert Bailey of Orlando, Florida, USA. However, Bailey and his trainer Bobby Dixon (Right) were NO SHOWS at the event.

This didn't surprise some here at the IKF especially promoter Tim Stell of Fairfield, CA, USA. About 5 or 6 years ago Stell booked Dixon to fight on one of his events in Reno against Dave Marinoble when Marinoble was a 3 time IKF National Amateur Champion. However come weigh-ins, Dixon and his cornerman were all no shows.

After the event they ignored Stell's phone calls and to this day, they STILL have the plane tickets Stell purchased them to fly from Florida to Reno for the event. Their no show left Finney with no opponent on the night and still, like the case with Stell, they have yet to return any of Finney's phone calls.

So without them, the event went on...

The full story about the MIDWEST FIGHT FEST at Lucky's Nightclub On The Landing in St. Louis Missouri, USA is being written by IKF Ambassador Representative Brooks Mason and will be posted later in the week. But for now, here's the nights quick results;


IKF AMATEUR KICKBOXING
Kevin Engel of St. Louis, Missouri, USA defeated Anthony McGaughy of Norman, Oklahoma, USA by 4 round unanimous decision.


IKF AMATEUR KICKBOXING
Dillon Leonard of St. Louis, Missouri, USA defeated Zack George by unanimous decision.


IKF AMATEUR KICKBOXING
Leslie McNamara, St. Louis, Missouri, USA defeated Babette Bigesaa of Battlesville, Oklahoma, USA by unanimous decision. Bigesaa was given two standing eight counts in the second round of the bout.


IKF AMATEUR KICKBOXING
Matt Taff of St. Louis, Missouri, USA defeated Matthew Nasuger of Battleville, Oklahoma, USA by unanimous decision.


IKF AMATEUR KICKBOXING
EXHIBITION: Drew Harris and Jose Ponse of St. Louis, Missouri, USA did an exhibition.


ISCF AMATEUR MMA
"MEAN" Mike Green of St. Louis, Missouri, USA defeated Kyle Handcock of North St Louis, Missouri, USA by tapout in 2nd round.


Victor McCulla of Battleville, Oklahoma, USA was a NO SHOW.


For more event info and ticket info, please contact Mr. Jesse Finney and his staff at (314) 351-5226 or by e-mail at finneys@finneyskickboxing.com.
---
FRIDAY, December 6th, 2002, AT 4:40 PM, PT

FINNEY'S
MIDWEST FIGHT FEST...
"Best night of fights we've ever put together!" Finney says - St. Louis, Missouri, USA
The St. Louis Kickboxing scene has sky rocketed in the past 5 years. More and more St. Louis based fighters are making a name for themselves in the ring, just look at the number of fighters from 21st Century Martial Arts and Finney's Championship Kickboxing and Martial Arts holding IKF Titles they won at the 2002 IKF USA Nationals. Then you look at the number of opportunities these fighters have to get into the ring, 22 fights scheduled in 2003. This is mostly the work of Jesse Finney (Right) and his promotional team.

Since starting to train fighters and promote fights in late 1998, Finney's has change venues 4 times to accommodate different areas of the fights i.e. size, parking, and accessibility. Now over 5 years of promoting fights, Finney's has a card that Jesse Finney himself says, "This is the best night of fights we've ever put together." If anyone is looking for something exciting on Saturday December 7th, try to get to St. Louis and see these fights!

The three main fights on this card are going to be the ones that will be talked about around the kickboxing industry. Jesse Finney is stepping into the ring after showing people that he still has what it takes to be a champion. His last fight on September 28th was against Christopher Curtis from Lafayette, LA. Finney made quick work of him and won by TKO in the 2nd round. This next fight will be just as hard if his opponent's record is true. When Robert Bailey's trainer Bobby Dixon heard about Finney he wanted his fighter to have a shot at him. Mainly only known in his home state of Florida, Bailey of Orlando, Florida claims to be regarded as a top fighter now. When the IKF was first introduced to him it was in Daytona Beach Florida on March 10th, 2000. There he registered a record of 4 wins, 1 loss and 1 draw with 4 KO/TKO's. In the bout he fought Dan Monteleone of Miami, Florida with a record of 2-0 with 2 KO/TKO's. Monteleone didn't answer the bell for round 2 and Bailey won by TKO.

Now a little over 2 and a half years later, Bailey and his trainer have reported a record of 26-2 with 16 KO/TKO's to the Finney Camp. We here at the IKF have an "Unconfirmed" record of 17-2-1 with 5 KO/TKO's. Unconfirmed because he has not fought on an IKF event since March of 2000, not to mention the change in the number of KO/TKO's. He is currently ranked number 17th in the IKF Amateur FCR Super Middleweight division but a win over Finney would move him much higher. We'll all have to wait and see what he brings to the ring as he gets the chance to prove his record is for real Saturday night against Finney who was the 2000 IKF Super Middleweight FCR Champion with a confirmed IKF fight record of 23-0 with 18 KO's.

Another fight will put two champions against each other; this fight puts Kevin Engel, (Below - Center) 16-3 with 8 KO/TKO's against Anthony McGaughey, 21-0-1 with 15 KO/TKO's.

Engel is the 2002 IKF US Champion and McGaughy is a three time IKF USA National Champion (2000, 2001, 2002) and recently won the 2002 IKF North American Title. Engel has been on a terror since coming to Finney's, winning 12 straight fights walking over his opponents as if they were not even there. McGaughy has been tearing up the Light Middleweight division for the past 3 years and brings his undefeated record to the ring.

The third one brings 2 time IKF USA National Champion ( 2001, 2002) Marc "The Hammer" Mayfield up against Victor McCullum.




Mayfield has been training hard since his last loss, a loss that no one should be ashamed of. Mayfield loss to the Current IKF Welterweight North American Champion Mark Hominick of Canada. This fight was one that everyone who was present will not forget, and IKF Ambassador/Representative Brooks Mason called one of the best kickboxing fight he has ever scene. Mayfield has walked over his last 2 opponents since then and is ready for anyone. McCullum is from Battlesville, OK and won the 2001 IKF US National Junior Division Middleweight Title, so he is no rookie to the ring and to fighting top ranked opponents.
St. Louis favorite "Mean" Mike Green will also be seeing action. Green, who also fights NHB/MMA, will be stepping back into the ring to advance his kickboxing stills. His opponent is Jay Dinnsdale from Waterloo, IA. Dinnsdale is a fighter who has fought top people in his weight class. Both of these fighters are ready to show who has what it takes to win.
In most cases DOUBLE TROUBLE means one thing, in St. Louis it means 2.
Two as in twins, the McNamara Twins. Erin and Leslie McNamara are making a name for themselves, both winning the IKF 2002 US Championships.
Both sisters will be seeing action on Dec. 7th. Erin, 5-0, will be against Kim Nolden of O'Fallon, IL. Nolden is coming off back to back losses to Erin's sister, Leslie. Leslie, 6-1-1, will also be fighting. She will face Babette Bigesaa, of Battlesville, OK.
Now that ISCF Sanctioned Amateur MMA/NHB has been approved in Missouri, Finney's is wasting no time in getting the St. Louis crowds great fights. The ISCF will be sanctioning 2 NHB fights on Saturday. The first one will be Kyle Hancock of St. Louis, versus Brian Mayfield of Davenport, IA. These two are both new comers to the NHB scene. The second one brings Jeff Powell of Columbia, MO versus John Hoppes of Waterloo, IA. Hoppes won in September and has been training for this fight hard. Both of these fights are ones not to miss. The ISCF Associate Representative will be Mr. Mike Rogers and the ISCF Referee will be Mr. Steve Berger.

Three of Finney's up and coming fighters will also be seeing action. Drew Harris, who is coming off an impressive debut, will be facing David Reavell. Reavell is trained out of Belleville, IL and trained by Jim Boucher. The second fighter is Dillon Leonard. Leonard has been training with Finney's for almost year, and has made the steps to get into the ring. His skills are far more advanced that someone with only a year of training, this is why he is someone to keep your eye on. Leonard's opponent will be ready to fight. Zack George is trained by Scott Mincey. Mincey (Right, A former Pro Light Middleweight World Champion himself with a fight record of 62-1-1 with 51 KO/TKO's) has trained plenty of IKF champions, and is coming from Norman, OK.
The final fighter is Matt Taff. Taff is looking like one of the best prospects to come out of the Finney's camp. In this his debut fight he is looking like a ring veteran. His opponent is coming out of Bellville, IL and is trained by Jim Boucher. All of these fights should be exciting; anyone that loves kickboxing will not want to miss this night. Also, the person who is just getting into kickboxing, will want to see these fights as well. This night is hosting some of the best fighters in the USA. For more event info and ticket info, please contact Mr. Jesse Finney and his staff at (314) 351-5226 or by e-mail at finneys@finneyskickboxing.com.
For more info about Finney's Kickboxing see their website at
www.FinneysKickboxing.com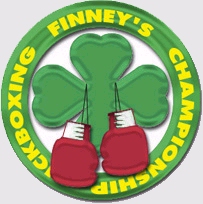 ---
MONDAY, December 2nd, 2002, AT 1:00 PM, PT
IKF AND ISCF
HAVE
"GEORGIA ON THEIR MINDS"
Press Release From IKF/ISCF Georgia, USA: Georgia, USA, a "hotbed" of IKF Kickboxing and ISCF action in recent years, has mapped out a series of IKF and ISCF events for the coming year. Set forth below is a list of projected dates and contacts for martial sports events in the Peach State in the New Year.
In many states, martial sporting activities have experienced precarious times politically. In Georgia, on the other hand, various attempts to frustrate and even outlaw certain martial sports activities have been thwarted. As a result, the Peach State has become a hub of activity for both kickboxing and mixed martial arts. This has lead to an influx of related commercial activity in Georgia and has also afforded Georgia athletes opportunities that few in other states are fortunate enough to have.
When asked how recent political turnarounds in Georgia might effect the continuing legal status of kickboxing and mixed martial arts, Georgia-based IKF and ISCF World Team member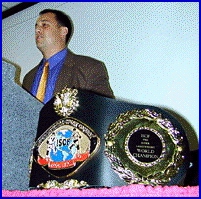 Mike Carlson (Right) said: "Many of our staunchest supporters over the years won decisive victories this fall. Others, who have promised maintain the positive growth of the martial sports in Georgia, will be heading to the legislature for the first time in January. In many of my conversations with our elected representatives, I have heard a consistent refrain. Our politicians on the whole sincerely desire to develop and advance the cause of kickboxing and the mixed martial arts in Georgia. They add that this will remain true, as long as that growth is something that they can be proud of, with our sports setting an example that all should look towards, particularly the multitudes of children involved in the martial arts. I unreservedly concur with this sentiment, and have assured those in power that this message has been heard, 'loud and clear!'"
IKF and ISCF World President Steve Fossum is impressed with Georgia's "long range planning," and assures all that IKF and ISCF's goals are consistent with those espoused by Georgia's elected officials:
"IKF Kickboxing and ISCF have always been impressed by the tremendous support we have received in Georgia. 2003 looks to be the best year yet. On the political end, we recognize that the support we have received requires that we are sensitive to the concerns of those in Georgia's legislature, some of whom I have had the pleasure of speaking with personally, like Ben Harbin, Ellis Black, and Joey Brush, about the future of kickboxing and MMA in Georgia. We should all realize that politicians, in the end, control our destiny. It is reassuring to know that the martial sports have such strong allies down South. IKF and ISCF will not disappoint them!"
Georgia projects that even more events during the first six (6) months of 2003 may be announced. Please regularly check the IKF and ISCF news and upcoming events pages for updates.
---
TUESDAY, November 26th, 2002, AT 6:30 PM, PT
Mihindou Takes IKF Pro US Title
In 10 Round Decision Over Border In A WAR!
- Tompkins Wins by First Round KO... What's New... -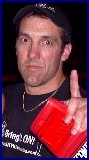 The full story by IKF Representative Brooks Mason will be posted later this week but the results are in and what a night! IKF/ISCF Promoter Russ O'Connell (Right) should get use to holding up that "NUMBER ONE" finger if he continues to hosts events like he did this past Saturday night at the 5 Sullivan Brothers Convention Center in Waterloo, Iowa, USA. According to Mason his event was packed to the walls and even the walls were packed in the Standing Room Only crowd.
O'Connell didn't disappoint them either as the crowd watched a 10 round WAR for the vacant IKF Pro FCR Featherweight U.S. Title between the top 2 USA contenders. In the end, Eric "Rico" Mihindou of Omaha, Nebraska, USA took the unanimous decision victory over the always tough Jonathan Border (1999 IKF USA National Amateur Super Lightweight Champion) of Memphis, Tennessee, USA. The round by round report by Mr. Mason will be posted later this week.
On the undercard, IKF North American Amateur FCR Super Heavyweight Champion Trent Tompkins won "AGAIN" by spinning hook kick KO in the first round. Read about these bouts and more later in the week. For more event info contact Mr. Russ O'Connell at (319) 234-1935 or by e-mail at Tkdoc07@aol.com



MORE NEWS OF 11-26-02



Cowtown Productions
Welcomes the IKF & ISCF to K.C.
SATURDAY, November 16th, 2002
By IKF Representative Russ O'Connell
First time IKF and ISCF Promoters Oren Gautreaux, Dan Tharp and their Cowtown Fight Promotions Company did a outstanding job for their 1st event in Independence, Missouri, USA. Over 800 in attendance which was of course an awesome turn out. Here's the nights results...
IKF - Full Contact Rules Kickboxing
Troy Astle vs Darren Cassidy
A strong round kick to the body by Cassidy that set up his right hand that sent Astle to the canvas to give Cassidy the win by TKO at 1:02 of the first round.


ISCF MMA
Rob Kimmons vs Mike Searcy
Kimmons was just too strong with his hand combinations as he sent Searcy to the canvas and referee Mike Kelly stopped the fight 9 seconds into the first round.


Taekwondo
Pinky Admire vs Jodi Brown
Both girls threw hard body shots, but Admire skills were a little better. Brown ran out of gas by the end of the 2nd round giving Admire the win by unanimous decision.


IKF - Full Contact Rules Kickboxing
Jason McCullough vs Freddie Walker
Both fighters showed good skills with 3 rounds of good kickboxing but Walker's skills were better by all judges score cards winning by by unanimous decision.


ISCF MMA
Josh Hargis vs Ken Richards
Hargis took Richards down into the mount. Richards rolled to his stomach and Hargis choked him to a tape out at 1:24 of the first round.


ISCF MMA
Bobby Voelker vs Ryan Begg
Round 1: Voelker came out throwing his hands then took Begg down. Round 2: Good take down by Voelker to the mount Begg then the hands started flying. Referee Mike Kelly stopped it giving Voelker the win at 2:39 of the second round.


IKF - International Rules Kickboxing
Ron Griffey vs Bryan Fahnestock
Good leg kicks by Griffey but Fahnestock's counter punching was to much for him. Fahnestock took this one by unanimous decision.


ISCF MMA
Steve Schnider vs Lance Nichols
Round 1: Schnider took down Nichols to the guard. Once on top, Schnider started throwing some great hand combinations. Round 2: The same action back to the guard, then Schnider set up a key lock winning it at 2:18 of the second round.


IKF - Full Contact Rules Kickboxing
Carl Norris vs Johnny Burns
Norris started out looking pretty good for his first fight but Burns had something waiting for him... His right hand. Good body work by Burns set-up the right hand to Norris' head that sent him to the canvas for the 3rd time in 2 rounds. Norris did not answer the bell for the 3rd round giving Burns the win by TKO.
For more event info please contact Mr. Oren Gautreaux at (816) 229-6611 or by e-mail by clicking Here.



MORE NEWS OF 11-26-02



AMATEUR
SAN SHOU FIGHTER
NEEDED!

With less then a month until showtime the IKF (Sister Organization Of The ISCF For Pro And Amateur Kickboxing - www.IKFKickboxing.com) is scrambling to assist IKF Promoter Lou Moua in placing an Amateur San Shou Fighter for an IKF Amateur Intercontinental Title fight this December 28th in Fresno, California, USA.
The two top contenders are Welterweight Vang Moua of France (46-0/25) and San Shou Super Welterweight San Song Moua, also of France (28-1/4). One thing hampering the booking is the timing." As anyone can see, December 28th is sandwiched between the Christmas and New Years holidays and very few fighters want to fight at that time of the year, and we can't blame them." Says IKF President Steve Fossum.
The event is to celebrate Hmong New Year and will be a feature attraction at the Hmong Festival in Fresno, CA. The last time the IKF sanctioned this same event they had a crowd of around 1,800 people. So far only one of the bouts has been matched. It will be for the vacant IKF Amateur San Shou Intercontinental Light Welterweight Title between Zang Moua (France) and Robert King of Houston, Texas, USA. However, the IKF and the promoters have had no luck in finding a qualified opponent for the Amateur San Shou Intercontinental Super Welterweight Title (147.1 lbs. - 153 lbs) against San Song Moua.
Two time IKF USA Amateur San Shou Champion (Welterweight and Super Welterweight) Santos Soto (17-2/12) of San Jose, California, USA will be taking a break during the holidays as will several other top ranked IKF Amateur San Shou fighters from the USA such as Max Chen of New York, NY, Mike Norman of Boston, MA and Richard Acosta of New York, NY. However, an acceptable contender/opponent would not be limited to the United States. "We've had some great help from some of the top san shou trainers here in the USA such as David Ross and others, but we have all found it difficult to find fighters for an event at this time of year." said Fossum.
If you are an amateur san shou fighter or a trainer of one who weighs between 142 and 159 lbs and has an amateur san shou record that would qualify for such a title shot, please contact the IKF as soon as possible to be considered for this bout. The IKF phone number is (916) 663-2467, fax (916) 663-4510 or easier yet, by e-mail at Main@ikfkickboxing.com
---
FRIDAY, November 22nd, 2002, AT 11:45 AM, PT
Midwest Martial Arts Extravaganza
SATURDAY, November 23rd, 2002
Waterloo Iowa, USA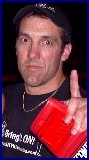 Former fighter and current IKF and ISCF Promoter and championship trainer Russ O'Connell (Right) and his promotional team are all set to host another night of exciting kickboxing action this Saturday night at the 5 Sullivan Brothers Event Center in Waterloo Iowa, USA.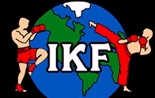 The main event will be the quest for the vacant IKF Pro FCR Featherweight U.S. Title. The two top USA contenders are Eric "Rico" Mihindou of Omaha, Nebraska, USA and former 1999 IKF USA National Super Lightweight Champion Jonathan Border of Memphis, Tennessee, USA.
The co-main event will be under the ISCF Mixed Martial Arts rules. Up for grabs will be the ISCF Amateur Iowa State Title between Jon Hoppes and Roy Prazak. The event will feature other bouts under both full contact rules and MuayThai rules along with some exciting matches in Full Contact Taekwondo.
For more event info contact Mr. Russ O'Connell at (319) 234-1935 or by e-mail at Tkdoc07@aol.com
---
WEDNESDAY, November 20th, 2002, AT 12:40 PM, PT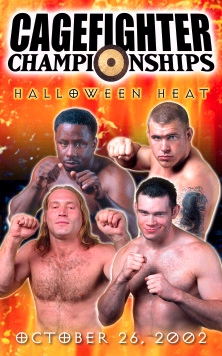 Halloween Heat
Cagefighter Championships...
October 26th, 2002, Atlanta, Georgia, USA
Here are the results...
Harris Norwood v Todd Moon. Winner Norwood by submission due to forearm choke (2:18 R1)


Mike Schwartz v Cheynne Buchannan. Winner Buchannan by submission due to guillotine choke (1:18 R1)


Mark Selbee v Wayne Music. Winner Mark Selbee by submission due to guillotine choke (:47 R1)


Jeff Alcorn v Sam Holloway. Winner Holloway by referee stoppage (Holloway was in mount position striking Alcorn when bout was stopped) (2:53 R1)


Pee Wee McCall v Mike Lee. Winner Lee by Unanimous Decision.


George Allen v Jason Braswell. Winner Allen by Majority Decision.


Joe Merit v David Davis Winner Merit by verbal submission due to dislocated shoulder (1:02 R1).


Forrest Griffin v Travis Fulton. Winner Griffin by doctor stoppage (end of R1).


Kent Hensley v Brian Hawkins. Winner Hawkins by doctor stoppage (:53 R1)
For more info, Contact Mr. Cal Cooper (770) 982-6876 or by e-mail at: cagefighter@earthlink.net
www.CageFighterChampionships.com
---
FRIDAY, November 15th, 2002, AT 4:30 AM, PT
Truett Passes Away...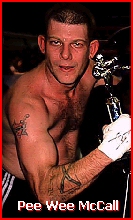 A few weeks back we asked for your prayers for the fiance of the fearless fighter, Walter "Peewee" McCall, (Right). We are shocked and sadden to announce that yesterday, Miss Nikki Truett past away due to complications from her accident. McCall was scheduled to fight in this weekends IKF North American Amateur Championships but was forced to withdraw from the event due to the accident.
For those who may not have read about this tragic accident, while traveling on a road in rural Berrien County, Georgia, she was struck in the head by the head, neck, and shoulders of a deer. Unconscious, she traveled down the road a quarter mile before striking a tree which shattered her arm and damaged her otherwise.
The sad part of this situation is that the deer's head and shoulders were separated by the deer's body by a Berrien County deputy's car, who allegedly left the accident scene traveling to have his vehicle inspected. After searching for Nikki for hours, McCall was finally able to encourage authorities to assist in the search. She was found an estimated 5 hours after the accident by State Troopers.
For more information in regards to this situation, kind words etc. please contact Mr. McCall's trainer, Mr. James Corbett by e-mail at jscorbett_1@yahoo.com