---
MONDAY, July 16th, 2001, AT 2:30 PM PT
Return Of The
GAUNTLET TRIALS!
Gauntlet Trials is set for August 25th in Thomaston Georgia. Have you ever wanted to be a PRO fighter? Well this is your chance to earn that goal. The Gauntlet Trials is a feeder show to the EXTREME CHALLENGE, USWF or the SUPERBRAWL. The Gauntlet Trials will be held in Thomaston Georgia, USA in the civic center and sanctioned by the ISCF.
Weight classes are 150 under, 170 under, 190 under, 210 under, and 211 up. Although some have already sent in their applications and entered, there is still room to enter. Winners will earn berths in the 2001 Nationals in Iowa held by Monte Cox scheduled for November 2001. If you are interested you can find an application at: www.angelfire.com/ga/Fullcontact Please note that the F is uppercase in the web address. Just print out the form and send it in and you are on your way to becoming a PRO fighter. Matthew Waller gauntletprods@aol.com
---
MONDAY, June 18th, 2001, AT 3:30 PM PT
Pettitt WINS ISCF Title With Strikes!
Collyer Wins IKF Title
By Forfeit When Champion White NO SHOWS!
Several Valdosta area fighters competed on a card filled with fighters from across the Southeastern U.S. Saturday night in front of a crowd of hundreds. Here are the bout results of Saturday nights Hot Summer Fights!
Pee Wee McCall led the Valdosta Martial Arts Center fighters in a kickboxing rematch to prove he should have had a "clean" win in Augusta earlier in the year against John Groves of Atlanta after winning a TKO due to injury. Groves was determined to show that his injury in February and loss was a fluke. McCall pleased the hometown crowd by KOing Groves in the first round with a sharp left hook to the head.


Upstate's Chris Grubbs had great technique that started to fade as the bout went on. Bray's boy Bobby McKee showed great heart, which wasn't enough, as Grubbs won via unanimous decision.


The crowd was awestruck as Boxhorn of Upstate threw a knee and then while airborne, "pulled guard". From his back he held the local Weldon in a triangle choke and struck him repeatedly causing Weldon to tap out in the first round.


It didn't matter that Andrea Zalas and Rachael Preacher both train at Ray Thompson's Upstate Karate. These two "threw some leather" and gave the crowd an outstanding performed in an exhibition match.


Brad Bonner came into the ring after impressive wins in May in Griffin. That didn't daunt Casey Oxendine, who forced the local to tap out due to a triangle choke in the first round.


In the toughest and most exciting kickboxing battle of the night, technique went out of the window in the first round as Valdosta's Daniel Henderson and Mike D'Amico of Lawrenceville swung from their heels for the entire fight. The hometown crowd was pleased and rattled the Lowndes Civic Center with cheering as Henderson dominated this barn burner with his vicious series of straight jab - punch combinations. In the end of this battle, Henderson won the unanimous decision.


Joel Weldon of Valdosta faced Ian Boxhorn of Simpsonville, SC, in a mixed martial arts match. This fight began as a boxing match until Boxhorn threw a knee and then while airborne, "pulled guard". He then held the local Weldon in a triangle choke and caused Weldon to tap out in the first round.


Valdostan Brad Bonner came into the ring after impressive wins in May in Griffin for another mixed martial arts match against Casey Oxendine also of Simpsonville. Bonner took down Oxendine, who negated the momentum by moving to guard position and forced Bonner to tap out due to a triangle choke in the first round.


Kenny Allen made his father pro fighter George proud by forcing his bout with Valdosta's Joe Eunice to a TKO by doctor stoppage after the first round. Eunice attempted to hold ground with the heavier Allen, but gave way to his superior technique.


Toty Otarola filled in for an injured Shannon Hudson out of kick world champ in Kevin Hudson Hurricane Martial Arts Center. Against him was Gary Brown's Jason Laitsch, who showed superior techniques and kicks to counter Otarola's powerful hand techniques. The bout was close and Laitsch won a split decision that had many in the audience objecting.


Technique went out of the window in the first round and Mike D'Amico and Valdosta's Daniel Henderson swung from their heels for the entire fight. In the end of this battle, Henderson won the unanimous decision.


Local kickboxer Shaun Gay faced Jacob Pruitt of Buford, GA, next in a mixed martial arts match. Pruitt and Gay exchanged blows with an exciting opening, with Pruitt eventually avoiding Gay's striking and getting control on the ground. Gay went into the match with bronchitis which told on him when Pruitt squeezed him with a cradle causing Gay tap out in the first round.


EXHIBITION BOUT - Not IKF Sanctioned due to Pro Vs Amateur Mix: Eyebrows were raised when professional NHB/mixed martial arts fighter George Allen of Lawrenceville stepped into a kickboxing match against Wilfred Moore of Lakeland. Ultimately, respect for Allen was raised when he won his first kickboxing bout by KO at end of round 2.


Mike Robinson heel hooked his way to victory against Joe Jobes, but along the way took some heavy punches in this highly technical MMA bout.


Clint "Wild Man" Wiggins lived up to his nickname in an unorthodox win by keylock against very game Erick Jordan.


Wonderboy Steven Thompson's power overwhelmed Demetrius Jones, who refused to answer the bell after the first round.


IKF South East Pro FCR Title Bout: Lane Collyer showed poise and class in accepting his win and appointment to the IKF Pro ECUS title spot after champion Matt White failed to show. Collyer accepted the belt, and then respectfully challenged K.I.C.K. FCR World Champion Kevin Hudson for the vacant IKF U.S. Heavyweight title. Hudson indicated he would accept and promoter Matthew Waller was quick to say that he would "make the fight" before the years end. Stay Tuned!!


The Main Event featured Upstates' Chris Comer against Jared "The Prodigy" Pettitt. Comer was strong, but Pettitt athleticism won out with by strikes in the first round. Pettitt won the ISCF South East Amateur Title in his victory.


Here are the events short results;
Middle Weight KB Pee Wee McCall win by KO at 45 seconds of round 1 over John Groves.


Chris Grubbs, unanimous decision over Bobby McKee.


MMA Light Middle Ian Boxhorn won by submission by armbar Round 1, 1:57 over Joel Weldon.


KB Welterweight EXHIBITION: Andrea Zalas and Rachel Preacher.


MMA Light welterweight: Casey Oxendine by Submission, by triangle choke Round 1 1:05 over Brad Bonner.


KB Super Lightweight: Kenny Allen win because opponent Joe Eunice didn't answer bell after 2nd round.


KB Light Heavyweight: Jason Laitsch won by Split decision over Toty Otarola.


KB Light Heavyweight: Daniel Henderson won by unanimous decision over Mike D'Amico.


MMA Light Middleweight: Jacob Pruitt submission in Round 1 over Shaun Gay.


KB Heavyweight: George Allen won by KO in round 2 over Wilfred Moore.


MMA Middleweight: Mike Robinson won by submission by heel hook end of round 2 over Joe Jobes.


MMA Light Heavyweight: Clint Wiggins submission, by keylock 2:09 of round 2 over Erick Jordan.


KB Light Heavyweight: Stephen Thompson won by TKO at end of round 1 over Demetrius Jones.


MMA: ISCF South East Title Bout: Light Heavyweight: Jared Pettitt won by strikes (TKO) 2:38 of round 1 over Chris Comer.


For more information please contact Promoter James Corbett at the Valdosta Martial Arts Center at (229) 245.8622 or by e-mail by Clicking HERE! Also, please see the Valdosta Martial Arts Center website, at www.valdostamac.com.
---
FRIDAY, June 15th, 2001, AT 5:30 PM PT
Three MAIN EVENTS At Corbett's
HOT SUMMER FIGHTS!!!
Saturday Night, June 16th, Valdosta, Georgia, USA!
IKF & ISCF Promoter James Corbett of Valdosta Georgia, USA is all ready for tomorrow's 2001 Hot Summer Fights as martial arts action returns to the Valdosta, Georgia, area Saturday, June 16th at the Lowndes Civic Center/Fairgrounds. Valdosta Martial Arts Center is sponsoring this exciting event, which will include the IKF, International Kickboxing Federation and PKC, Professional Karate Commission sanctioned kickboxing and ISCF - International Sport Combat Federation sanctioned mixed martial arts/no holds barred matches.
The card will include mixed martial arts/no holds barred matches. In these exciting matches the fighters can utilize kickboxing and grappling skills to win by knockout and submission. Over twenty exciting matches are planned in all. Four women's kickboxing matches will be held as well.
Brad Bonner, former wrestler of the Lowndes High School team, will make his much-anticipated hometown debut. Local fighters also competing in those events will be Shaun Gay and Joel Weldon.
World Champion Jonathan Wiezorek debuted at this event last summer. He won the ISCF East Coast Super Heavyweight title. He went on to beat Dan "The Beast" Severn for the Reality Super Sports World title this past April. Wiezorek will be present to greet the public, signing autographs and making photos.
Three area kickboxers from Valdosta Martial Arts Center are scheduled to fight in this event also. Local favorite, PeeWee McCall, will rematch John Groves of Lawerenceville. He TKOed Groves this past February. Joe Eunice and Wilfred Moore will make their kickboxing debut at this event.
Three main events will be featured as well which will include "Wonder Boy" Stephen Thompson of Simpsonville, South Carolina against Demetrius Jones in a Light Heavyweight amateur kickboxing bout.
Jared "The Prodigy" Pettitt will will face Thompson's teammate, Chris Cromer of Atlanta for the ISCF Southeastern US Light Heavyweight Title.
Matt White (no picture available) of Alabama will defend his IKF Pro kickboxing title against Atlantan Lane Collyer (Right)
A daytime martial arts tournament will be a preliminary to the evening event beginning at 10:00 AM and featuring divisions for martial artists of all styles, ages and skill levels. The day tournament divisions will include forms, sparring, grappling, and submission kumite. The event is a fundraiser for both the Valdosta Methodist Youth Home and the Valdosta Food Bank.
The nights MMA and Kickboxing bouts begin at 7 PM. A day tournament will precede the event at 10 AM, along with a BJJ Seminar. For more information please contact Promoter James Corbett at the Valdosta Martial Arts Center at (229) 245.8622 or by e-mail by ClickingHERE! Also, please see the Valdosta Martial Arts Center website, at www.valdostamac.com.



More News Of 6-15-01
FIGHT TALK
A LA THE DOCTOR
Editor's Note: The Doctor is an avid fan of the martial sports. A significant player in the passage of the HB 538, which kept mixed martial arts legal in the Peach State, this influential bout enthusiast possesses an encyclopedic knowledge of law, literature, and both the fine and fighting arts. As one of his many avid female admirers once wrote, "[The Doctor's] capacity for derivative knowledge, his levitational mind speak, sethim apart." Periodically, The Doctor "offers up" his take on forthcoming ring battles and related issues. Here, for posterity, are The Doctor's "progDoctorKstications" as to James Corbett's "Hot Summer Fights" to be held on June 16, 2001 in Valdosta, Georgia.
The Doctor on Lane Collyer versus Matt White (Heavyweight Kickboxing)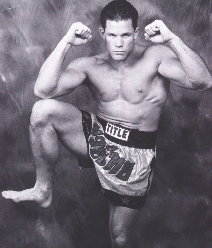 White is the IKF East Coast US Champ, and is an unorthodox, devastatingly powerful, KO artist. "Lightning" Lane Collyer (Right) is the darling of the IKF, who is seeking to establish himself as a credible champion. The challenge to Collyer is to take this fight out of the preliminary rounds, where White has racked up an impressive string of wins. I believe that the weather conditions are right for "Lighting" to strike. Collyer sees this fight as a mission for himself and for the IKF. As such, he will temper his aggression such that he will be cautious in the early going, and later "open up the clouds", like the mighty Zeus. The Doctor's Pick - Collyer, by KO, in the fifth round.
The Doctor on Jared Pettitt versus Chris Cromer (Light Heavyweight Mixed Martial Arts - ISCF)
As a prodigy myself, I am, of course, immediately intrigued with Pettitt, a second-generation martial artist. To his credit, Pettitt has unequivocally demonstrated he is deserving of this title shot. Pettitt's "Achilles Heel" seems to be conditioning, which may not be as much of a problem against Cromer, whose bout with Roger Waters was as exciting as a double feature of the "Manchurian Candidate" and "The Spy Who Came in from the Cold". Cromer must get the taller, stronger, faster Pettitt to the ground in order to neutralize "the Prodigy's" superior striking and athleticism. I cannot foresee that happening, however, and Pettitt should return to Huntsville with the belt. The Doctor's Pick - Pettitt by unanimous decision.
The Doctor on Richardo Murgel
This man is a virtuoso. Murgel is the Itzak Perlman of Brazilian jiu-jitsu and vale tudo training. Furthermore, Murgel is a true Renaissance Man, sporting a resume that even includes a law degree. Anyone claiming an interest in furthering their martial arts abilities would be insane not to take advantage of the opportunity to train with this man during his seminar in Valdosta the afternoon preceding Hot Summer Fights, particularly given the fact that Murgel is returning to Brazil. At any price, the opportunity to gain from Murgel's experience and innovative teaching style would be a bargain. This seminar is a true "MUST".
The Doctor on Stephen Thompson versus Demetrius Jones (Light Heavyweight Kickboxing)
Ah, another prodigy graces the ring, as Stephen "Wonderboy" Thompson, son of Upstate Karate's Ray Thompson, faces Demetrius Jones. While lefthander Jones possesses a tremendous physique, and is a former PKC US Kickboxing Champion, he, to my knowledge, has not had a kickboxing match since Zack "Attack" Day dismembered him in1998. Thompson's aggression and power will overwhelm Jones, and will give the uproarious Simpsonville crowd yet another win to shriek about. The Doctor's Pick - Thompson, by TKO, in round two.
The Doctor on the "The Hardcore Gym"
This Classic City compendium of competitors deserves credit for its activity if for nothing else. After its "flagship" athlete suffered defeat in February 2001, The Hardcore Gym moved forward and dauntlessly continued competing, acquiring wins, titles, and respect along the way. For its Phoenix like resurgence, The Hardcore Gym has earned a positive nod. While I am in this conciliatory mode, however, I will decline to comment on The Hardcore Gym's website. Why spoil the moment?
The Doctor on Atlanta "Fight Schools"
Juxtaposed to The Hardcore Gym's willingness to compete are our capital city's cadres of posturing pedagogical proselytizers. An analogy is appropriate. Atlanta lawyers occasionally come to the CSRA. They pull up in expensive cars, wearing $1,000.00 suits, with paralegals and palm pilots. By the time they get here for a hearing, they have filed dozens of extraneous motions and mercilessly billed their clients. Once it comes time to argue the motion, however, they articulate their positions about as convincingly as O.J. Simpson expresses his innocence. When the hearing is over, it becomes clear that the motions were filed in a thinly veiled attempt to avoid trial. A trial, of course, would expose these "posers" for the no-talent frauds that they truly are.
In 2001, Georgia has seen great activity in terms of mixed martial arts, muay thai, and kickboxing events. They have been enthusiastically supported by fighters and fans from such places as Athens, Lawrenceville, Buford, the CSRA, Valdosta, South Carolina, and other "small town" training centers. The relative dearth of athletes from greater Atlanta "fight schools" issignificant and noticeable. Furthermore, Atlanta's supposed MMA oriented schools' "representatives" and "supporters" were nowhere to be found during the battle to pass HB 538, which kept MMA legal in this state. I will not post an explanation for the obvious, save to say I am oh, so reminded of Atlanta's lawyers when I considerits "fight schools."
The Doctor on Forest Griffin versus Kevin Brooks (Heavyweight Mixed Martial Arts - ISCF)
The Muscle Beach Battle of the Adoni. I am pondering whether the fight will start with a stare down or a pose down. These guys have obviously spent "years in the gym." Brooks, however, had real problems with his conditioning in his bout against Adam Singer, and I believe that the aggressiveness of Griffin will leave Brooks "lost in the woods." The Doctor's Pick - Griffin, by submission, in the second round.
The Doctor on The Doctor
My record for my last fight picks was six accurate selections out of seven bouts that actually went forward. What more need I say?
The views expressed in the foregoing column are strictly those of The Doctor. They do not represent the feelings, thoughts, or expressions of the Jr. Karate Jujitsu Masters, Inc. d/b/a Valdosta Martial Arts Center, IKF, PKC, ISCF, Karate Masters, Inc. d/b/a Augusta Martial Arts Center, any of their representatives, employees, and/or assigns, including but not limited to Steve Fossum, Glenn Keeney, James Corbett, Mike and/or Elizabeth Carlson. Fight card subject to change.
For more information on this event, please see Valdosta Martial Arts Center, at www.valdostamac.com
---
THURSDAY, June 14th, 2001, AT 10:30 AM PT
Georgia Legitimizes MMA Competition
MMA Gains Respect on the East Coast With ISCF!
By: Cal Cooper
In what has been a banner year for the sport of Mixed Martial Arts, Georgia has become the latest source for good news. On 4-26-01 Governor Roy Barnes signed into law a bill (HB 538) which, in part, makes provisions for legitimate, legally operated MMA events. Georgia has previously been a back-and-forth battleground state for the acceptance of the misunderstood sport, and in fact this bill as it was originally introduced would have banned MMA altogether.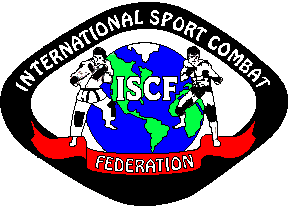 Fortunately, due to the efforts of MMA supporters in the state, legislators were contacted and changes were made to HB 538 which will allow legitimate events to proceed if they are sanctioned by the International Sport Combat Federation (ISCF), a mixed martial arts sanctioning body. ISCF is also a "sister organization" of the reputable kickboxing sanctioning body, International Kickboxing Federation. Effectively, this will allow Mixed Martial Arts promotions to operate in Georgia legally, as long as they are sanctioned or co-sanctioned with the ISCF. This is great news for Georgia and the entire sport of MMA.
Georgia's war over MMA fighting dates back to UFC XIII, which was held in Augusta, Georgia in 1997. At that time a published Georgia Attorney General's Opinion took the position that "ultimate fighting" would fall under the state Boxing Commission's authority, though this was not expressly enumerated in Georgia law. When UFC's parent company SEG did not apply for a license from the state Boxing Commission to promote UFC XIII, the A.G.'s office tried to enjoin the event, and prevent it completely, just days before the broadcast was set to begin. Balancing the relative harm to the two parties and determining that it would be inequitable to stop the event, the Superior Court in Augusta ruled that the event could go forward as scheduled. That ruling let UFC XIII come off as promised, but the issue of whether the Georgia Boxing Commission could exert authority over MMA in the Peach State, was still unresolved.
In 1998, Georgia law was changed to specifically remove "ultimate fighting" from the boxing commission's authority. This accomplishment was, in no small part, due to the efforts of current Assistant District Attorney Michael Carlson (Right)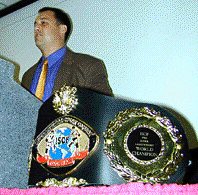 and former state Representative Robin Williams. It was a positive action for the sport at that time, but it left MMA officially unregulated. Ultimately, this would prove to have negative effects as well.
Legitimate and unscrupulous promoters alike could now use Georgia as a venue. Eventually, certain promoters of the latter ilk would incur the wrath of MMA supporters and state officials combined by blatantly ignoring obvious safety concerns and thumbing their noses at legitimate sanctioning bodies, such as ISCF. True mixed martial arts fans worst fears were realized when these actions lead to the first version of HB 538 being proposed. That version clearly would have made participating in MMA in Georgia a criminal offense!
The new bill, while making specific exemptions for sports like amateur boxing, made "unarmed combat" unlawful. (Unarmed combat was essentially defined as any activity in which 2 people strike each other in an attempt to cause injury, and where some profit in some way is gained from it.) The bill also included criminal sanctions for participating in "unarmed combat." Even after all of the years of struggle MMA has gone through to gain credibility, and after the tremendous positive support the sport has enjoyed in Georgia, "ultimate fighting" was specifically included as to what would constitute "unarmed combat". MMA was very close to being explicitly illegal in Georgia.
Fortunately for MMA fans, Georgia has an extensive network of MMA supporters. Other than myself, a journalist, and other well-known promoters here in the Peach State, there is one especially diligent watchdog who always seems to be in the right place to head off trouble: Augusta Georgia Assistant District Attorney Michael Carlson. Carlson, the same man who was present and ready to testify in support of SEG at the 1997 Augusta hearing, and who also participated in the effort to take MMA away from the Boxing Commission in 1998, was warned by several sources in the Georgia State Government that a bill was being introduced which could be trouble for legitimate promoters of MMA.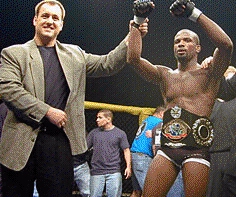 Carlson and this writer gathered information supporting the safety record of MMA versus that of other sports. Special thanks are in order to Dr. John Keating and Kevin "fightfan50" Lyons for their help in this matter. We prepared for a major offensive on behalf of the sport.
However, the support mixed martial arts has in Georgia is not to be underestimated. Amazingly, the safety statistics were not even needed. Coordinating with Georgia MMA's old ally Robin Williams, Carlson began mounting an "all out offensive" in the State assembly to keep MMA legal in his home state. Carlson working with open-minded representatives of both parties in the Georgia House and Senate, including Representative Ben Harbin and Senator Joey Brush of the Columbia County delegation and Richmond County Senator Charles Walker to champion the cause of MMA. He took the position that although certain irresponsible promoters had no place in Georgia, there were legitimate promoters, fans and athletes, who did participate in MMA responsibly who would be hurt by the proposed law. Carlson sought a provision to protect them.
After weighing several options, an amendment was made which provided that MMA competition, if in any way waged for profit, will be legal in Georgia, if and only if the competition is "approved, sanctioned, and/or endorsed " by the ISCF. This language was included in the final version of the bill, which was signed into law by Governor Barnes, and it opens the door to the progressive growth of MMA in Georgia for the foreseeable future.
Reactions to the new law have been overwhelmingly supportive.
James Corbett, a Valdosta, Georgia MMA and Kickboxing promoter who also worked with his area representatives in regard to HB 538 says, "The recognition of ISCF sanctions in Georgia occurred exactly as we had hoped. It is a huge stride for MMA nationwide. Wow." He adds, "I believe it costs about $100 to sanction a general ISCF event, which is really reasonable compared to some other sanctioning bodies."
ISCF President, Steve Fossum adds..."As many have seen with the ISCF's sister organization the IKF (IKFKickboxing.com) the success of any organization is about the concept of how well the TEAM works together. In this case, the team efforts of ISCF World Director Mike Carlson and the Georgia legislature have done something that will not only bring acceptance to the Mixed Martial Arts in the mainstream public, but also assure quality and safety to the fighters of Mixed Martial Arts Events in Georgia. As we grow, the ISCF TEAM will be joined by those looking to further the acceptance of Mixed Martial Arts around the world instead of searching to only satisfy their own personal gains. This work can be strongly supported by a credible, worldwide sanctioning body for the Mixed Martial Arts around the World."
Matthew Waller, Submission Fighting Open promoter says, "I am glad to see developments like this in Georgia. They will only serve to help the sport gain credibility and protect fighters from becoming involved in shady events. This is the kind of thing we need to present us as a legitimate sport in the public eye. "
When asked for comments, Brett Moses of Atlanta, Georgia, the promoter of Holiday Fight Party and MARS submitted the following. "In an 'ideal' world, every promoter would handle himself honorably. He would look out for the fighters' safety and live up to his contractual obligations. In an 'ideal' world as such, there would really be no need for sanctioning bodies. Reality check time, boys and girls...The ISCF enters our scene to act as a conscience to those continually cutting corners. With a reputable national sanctioning body in place, those dangerous few; the egotistical, morally deficient individuals who ignore consequences and endanger the future of both our sport and its participants, will be held in check. I applaud the Mike Carlson's of the world. His plate already overflowing as an Augusta, Georgia Assistant District Attorney and Martial Arts Academy owner, Carlson still manages to be in the right place at the right time, for mixed martial arts in Georgia.
Jamie Levine, promoter and matchmaker of the WEF, which has enjoyed tremendous success in Georgia, commented, "We're glad to see Georgia make this historic decision. WEF has used ISCF as a sanctioning body on several occasions now and we are excited to see them officially instated as a regulating body. Their rules keep the sport as 'real' as it can be. They don't take the tools away from the fighters like some organizations, but they do an excellent job of implementing safety."
After the bill was passed into law in late April, 2001, Michael Carlson himself had these words to say: "What should be most sobering to the MMA community is that the first version of HB 538 unequivocally outlawed the sport in Georgia. Fortunately, a bi-partisan compromise was presented to the legislature which maintains MMA's legal status, as well as ensures its positive growth in this state. The ISCF has been and will continue to be selective as to whom it allow to sanction here. Anyone one who knows how close MMA came to being eliminated will not ask "Why," and will applaud that position. At the same time, legitimate and credible promoters, and all others who are concerned with the positive development of the sport should be enthused. As a consequence of HB 538's passage, I foresee many promoters wanting to bring their events to Georgia. We have a tremendous body of fighters, great fans, and can assure promoters that, as long as their events are ISCF sanctioned, they will have not have to hire attorneys to 'fight city hall' in terms of resolving questions over the legality of MMA."
I, Cal Cooper, self-styled journalist and long-time supporter of this sport would like to add that I am thrilled to see this turn of events in our home state, and I am honored to have played a very small part in it. If it seems like Mike Carlson got a lot of recognition in this story, that's because he is the one who made the difference this time. We're lucky in Georgia to have someone like Mike who is not only a zealous martial arts enthusiast, but also an influential prosecutor. What we also have here is a deep fan-base for this sport. We have hundreds of athletes who live to train for MMA, and thousands more who do it otherwise. We have promoters who have presented some of the most elaborate shows ever produced. Most importantly I think, we have local promoters who present less elaborate shows like the Holiday Fight Party and the Submission Fighting Open, which at the grass roots level are what this sport is all about. Thanks to Mike Carlson, Steve Fossum, the ISCF, and to the huge, but close family of MMA in Georgia. You know who you are. Together we've done a great thing for our sport. It is something significant in the big picture. Now, let's enjoyit.
As Michael Carlson hinted in his remarks above, officials of the ISCF plan to approach major MMA promoters with invitations to hold their events in Georgia, which has venues of all sizes. Thanks to this fantastic turn of events, Georgia MMA fans can look forward to being right in the middle of MMA prosperity on the East Coast.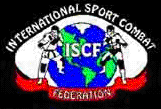 Promoters interested in holding MMA events in Georgia can contact ISCF at its web site at www.TheISCF.com or Mike Carlson at amaa@prodigy.net
Special Note: The ISCF and The IKF are currently working to do the same as done in the state of Georgia for Mixed Martial Arts in many other States in the United States. Also in the works is for the IKF to sanction Kickboxing alone without the association of State Boxing Commissions as well, in several states as USA Amateur Boxing does throughout the United States.
---
MONDAY, June 4th, 2001, AT 3:30 PM PT



Yangon, Myanmar -Burma-
What Takes The
ISCF & IKF
To BURMA?
This week, IKF President Steve Fossum will travel to Yangon, Myanmar (-Burma-) with 3 IKF & ISCF Fighters and 1 American Trainer. However, none of them will be going there for an IKF or ISCF Sanctioned event.

The Event they will be attending will not be Sanctioned by the IKF or the ISCF. Instead, the group has other plans. Fossum will be traveling to Burma to meet with the Myanmar Ministry of Sports & RAF Company so they can develop a working relationship in hopes of Promoting IKF Sanctioned MuayThai, International and Full Contact Rules bouts there in the future.

Also on the table though will be the Myanmar Ministry of Sports & RAF Company's hopes for the IKF or the ISCF to become involved in the sanctioning of Myanmar's Traditional Boxing events that seem to only be known in South East Asia. From where it stands now, Fossum's and the IKF feel that a connection with Myanmar's Traditional Boxing and the ISCF (International Sport Combat Federation, the sister organization to the IKF for Mixed Martial Arts) may be a better mix.

"I just don't see where the IKF can add a whole different rule division to follow Myanmar's Traditional Boxing rules. However, there may be a place for these style of events in some parts of the World for our ISCF Organization." Says Fossum.

So what's so odd about Myanmar's Traditional Boxing rules? Well, to begin with, the bouts are basically Full MuayThai rules with elbows and knees to the entire body along with of course punches and kicks. However, where the controversy comes in is 1 very unique technique thats not allowed in ANY other fighting sport... It's only allowed in Myanmar's Traditional Boxing. HEADBUTTS! Yes, we said Headbutts! Headbutts are legal in Myanmar's Traditional Boxing which is the main reason why the IKF feels this style would probably be better in the ISCF if anywhere at all in regards to a Sanctioned Rule Style. "The IKF would never allow Headbutts in a fight" says Fossum. "It's a safety issue as well as a career issue. A split head from a headbutt could easily take a fighter out of work for a long time if not indefinitely."

As far as the fight event itself, This is where the rest of the group traveling with Fossum comes into play. Three fighters known in the IKF and ISCF accepted challenge bouts in Burma under the Myanmar's Traditional Boxing rules. All three have never done headbutts before so all of them are going to be introduced to something completely out of their league. However all three hope to surprise their opponents. Especially Mixed Martial Arts fighters Shannon "The Cannon" Ritch and Doug "The Demon" Evans. Both Evans and Ritch are use to accepting unusual bouts as experienced Mixed Martial Arts Fighters. However MuayThai fighter Alberto Ramirez may have some trouble never being in a bout that had rules as wild as headbutts.

Mixed Martial Arts Fighter Shannon "The Cannon" Ritch has fought some of the best in Mixed Martial Arts. He's now living in Dallas Texas USA and is the current ISCF U.S. Middleweight Champion. Ritch, a Pride Veteran is now mainly a NHB fighter with a Muaythai background. His trainer was Boonkerd from Fairtex, and now he trains with Saeksan. He has a current fight record of 53 wins, 19 loses with 24 wins by KO or submission. He's 5'8" tall and will be fighting in the 165 lb class.

Alberto Ramirez is from Tacoma, Washington, USA and has a pro MuayThai record of 31 wins, 6 loses with 27 knockouts. Working against Ramirez again will be the weight of this bout (132) since he usually fights much smaller at 121 lbs. He's lost his last 3 bouts by first round KO to Alexei Pekarchik (2:10 of round 1) in Belarus, Ali Hallack(1:34 of round 1) in Australia and Enn Fairtex (2:39 of round 1) in Sacramento, CA, USA. However, there will be no excuses this time.

As the saying goes, "If you take a bout, be PREPARED for the bout you take." Ramirez will hope to end up on the winning end of this bout in hopes to re-start him on the winning side of things.

Doug "The Demon" Evans stands 5'7" and weighs in at about 165 lbs (75 kg) His muaythai & San Shou fight record is 24 wins and 6 loses while he holds an 8 win and 5 loss record in mixed martial arts. Evans like the name implies is a simple ferocious fighter. He is a Muaythai stylist with a wrestling background. A combination that makes him one the top fighters in the world of Shootboxing, San Shou or Draka fighting. He combines wicked leg kicks, powerful hands, piercing knees and high amplitude slams to overwhelm opponents.

"The Demon" is always on the offensive looking to finish his opponent by any means necessary. His experience is not only limited to stand-up style fighting. He has competed in various NHB/MMA venues throughout the world. He has fought at Neutral Grounds, SuperBrawl, The Bas Rutten Invitational, The IVC in Brazil and various underground venues in California. His results in NHB/MMA competition has earned him a fearsome reputation for his aggressive and pounding style.

Most recently Evans had become the Draka World Middleweight Champion, to add to his IFCKF Middleweight World Title he won in Armenia. He then went to Japan where he KO'D Shootboxing Falconweight World Champion Kenichi Ogata in the first round of a non-title bout. Next he then traveled to Thailand for a 1 month stay of training and fighting in the stadiums of Chang Mai and Pattaya. He trained under the tutelage of 3 time Lumpini Champion Denchai Fairtex and went 3-1 in bouts with full Muay Thai rules, including elbows, scoring 2 KO's and 1 decision in his three wins and losing by decision in his one loss. The Thai promoters were very impressed with his skill, desire, and aggressiveness and have invited him to compete in Thailand later this year.

As far as their opponents, all will face not only well experienced Myanmar Traditional Boxing fighters but all current Myanmar Boxing Champions. Ritch will face off against Ei Htee Kaw. Kaw is 26 years old, 5'11" tall and weighs in at 156 lbs. His fight record is 19 wins, 1 loss and 5 draws and is the current Myanmar Light Middleweight Champion.

Evans will face off against Wan Chai. Chai is 29 years old and stands 5'6 inches tall. He weighs 165 lbs and has a Fight Record of 19 Wins, 1 Loss and 6 Draws and he is the current Myanmar Middleweight Champion. Ramirez will meet Saw Thei Myo. Myo is 23 Years old and stands 5'5" tall. He weighs in at 132 Lbs. and his fight record is 18 Wins, 2 Losses and 5 Draws and he is the current Myanmar Lightweight Champion.
The rules for Myanmar Boxing are, as already mentioned, a lot like MuayThai. 5 Rounds, 3 Minutes each with 2 minute rests between rounds. Here are some of the other rules of Myanmar Boxing:
NHB/MMA, UFC style Gloves, Not Boxing Gloves.
All kind of punches by hand.
Slamming by hand - Palm Strikes
Pushing by Palm.
All kind of Elbow Strikes.
All kind of Knee Strikes.
All kind of Kicks.
All kind of Throws.
All kind of Clinchings.
Arm Locks.
Head butts
If a boxer is knocked down 4 times in the whole span of fight he will lose.
There are no DECISION wins. A fighter must win by knockout or if the referee stops the bout.
However, if the bout ends without a knockout or stoppage, here's where the American fighters are at a loss because none of them know what is meant in the rules as said: "Both boxers shall play International version of Myanmar Boxing dance before the fight. At the end of the fight the winner has to play boxing dance. If the contest is decided as draw both shall play the dance." This is not a Muaythai WAI KRU like some may think. They have been told that they will apparently learn the dance required once in Burma. This particular dance was suppose to be shown to the American Fighters in a video the promoters were sending them. Since all the American fighters had all sent their videos to the Burma Fighters, they were expecting, as promised and agreed prior, for them to send videos as well. However, as of press time, none of the American Fighters had received the promised videos of their opponents. Which brings us to some concerns...
Should the American Team Go?
All of those going on this trip have been warned by several that relations between the United States and Myanmar are not as friendly as they could be. Hopefully, this American "Sporting Team" can give the Myanmar people a different look at Americans and show that we "DO" want to promote Friendly Relationships between the two countries. Especially if the IKF and or ISCF are asked to sanction events there in the future. The USA Team has been asked to question their decision of participating in this event. The American Embassy in Rangoon wrote: "We do not encourage Americans to travel here (refer to the State Department web page for travel advisories to Burma). If you're expecting a fair fight, stay home."
Reading this, the American Team of course will be on guard as anyone would. The Team has also been told that their hotel phone lines will be tapped by military intelligence, the government would really like to see Americans get pummeled, the military really wants their boys to win, and have sequestered them in a military training camp, and are putting a lot of pressure on them to win. Word on the street (with no free press all news is a rumor-some true, most not) is that the authorities are pulling out all the stops, including instructing the judges and referees to ensure that the local boys win-illegal punches, thumbs in the eye, etc. In short, the fix could be in. Keeping in mind that this is rumor central the American Team has been informed that they will be under heavy surveillance by military intelligence..... and on and on...
Well, of course this all worries everyone on the USA Team. However, it's clear that the team is not going over to start a war or strike up political arguments. The team is going over to represent all of Kickboxing around the world and the goal of the American Team is to begin a strong and friendly relationship with Burma in regards to kickboxing. As the IKF 5 star mission says, UNITY: To Promote unity among all sanctioning bodies, organizations, schools, fighters, trainers and promoters so the sport of kickboxing can grow to its fullest potential.
As we have ALSO been told; "Yes, the competing Myanmar traditional boxers have been provided a camp with training facilities to offer the fighters competition nation wide which they otherwise would not have, and to improve the overall standard of the fighters. They do not have gyms throughout the country like in the USA where this otherwise would happen."
Putting it more clear was the comment made: "Imagine if it was you promoting a sporting event like this, the first in your country, would you jeopardize your future in promotions by being party to the types of things these people are wanting you to believe?"
Well, of course we hope not. Again, the USA Team is a "SPORT Fighting Team". None of them have government or political associations and none of them expect to be treated unfairly. They will be there to represent Kickboxing from not only America, but around the world. This is how relations start and if it takes a sport fight to start it all, lets hope the team can do great things for the relations between the two countries.
Here is the Teams Itinerary for the week
June 5th: Depart Los Angeles Airport to Bangkok where they will have a layover before traveling to Burma the next day.
June 7th:

Meeting at the airport with the event promoter, Mr. Maung Tin OO, Officials from Ministry of Sports, Myanmar traditional sports federation and Myanmar Boxing federation.
Transfer to Hotel Equatorial
Lunch
Greeting to the Minister of Sports.
Press Conferences
Dinner

June 8th:

Medical examination and weigh-in.
Pre Fight Clinic with the officials from Ministry of sports and Myanmar Traditional Sports Federation.
Training with the Myanmar Boxing Master.
Lunch
Meetings
Dinner

June 9th

Medical examination and weigh in for fighters Shannon Rich and Ei Htee Kaw, Alberto Ramirez and Saw Thei Myo.
Training
Lunch
Transfer to the Stadium for bouts. Program will be started at 2:00 PM: Shannon Rich Vs Ei Htee Kaw and Alberto Ramirez Vs Saw Thei Myo.
Dinner

June 10

Medical examination and weigh-in for Doug Evans and Wan Chai.
Training
Lunch
Fight night at Stadium for bout. Program will be started at 2:00 PM: Doug Evans Vs Wan Chai.
Dinner

June 11th

Visit to Myanmar famous Pagoda SHWE DAGON
Visit to National Museum
Lunch
Visit to famous BOGYOKE MARKET
Visit to GEMS MUSIUM or THYNLYIN BRIDGE
Farewell Dinner

June 12

Meeting with the official from Ministry of Sports
Lunch
Transfer to the Airport for departure.

June 13th: Arrive back in the USA.

For more info, contact event Promoter Mr. Maung Tin Oo by e-mail by Clicking HERE. The actual Promotional Company is AUSTMAR INTERNATIONAL (Martial Arts Promotions) from NSW, Australia. their contact number there is 61-2-938 76248, Fax: 61-2-938 92738. For e-mail, click this link: junction@seltek.com.au.
The ISCF & IKF would like to thank RINGSIDE .com for Providing some of the American Teams Equipment for this event.
---