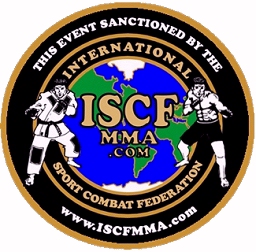 ISCF
JUNIOR AMATEUR MMA
AGES 8 - 17
JUNIOR OR YOUTH MMA IS NOT LEGAL OR REGULATED ANYWHERE IN THE USA.
However, the ISCF has been asked by quite a few State Athletic & Boxing Commissions our opinion as to how we would regulate it "IF" they ever decided to allow it.
With this request, the ISCF created the following Rules and Regulations For Junior Amateur MMA ages 8 - 17.

PROPOSED
JUNIOR AMATEUR MMA RULES & REGULATIONS